"A mother's love is a fuel that enables the human being to do the impossible." -Marion C. Garretty
That quote is just the tip of the iceberg about a mother?s love for her daughter or son. No matter how tough a mom is on you or how close or distant you are, there is a bond that stays forever. It is human nature.
I am not a mother, but I do know many who I admire, especially my own. I see the care they have in their hearts, the worry
they have, and the love and support they provide. When a child struggles – no matter the age – a mom cares. She feels what her child feels. Now of course there are exceptions to every rule. If you are not fortunate to have your mother in your life, I hope you have that "someone" who cares and fills a similar role.
With Mother's Day coming up this weekend, it is a perfect opportunity to show your mom and other loved ones the strength you have to recover. After all, there is no greater gift than recovery that an addict can give to his or her mom.
From researching about the effects of addicts on their loved ones, I have found that the majority of mothers find it incredibly lonely and isolating. Some mothers say they feel helpless because they cannot "fix" or help their daughter or son. An addict is the only one who can change.
Actions to Show Your Mother You Care:
Ask her Questions
Apologize when You are Wrong
Call/Text/Communicate
Put Yourself in Her Shoes/Be Understanding
Develop Inside Jokes
Introduce Your Mom to Your Friends
Help Her Out
Show Her You Love Her Daily
Each day is a new day. Each day we have the choice to have a positive day or a negative day. It takes strength, mo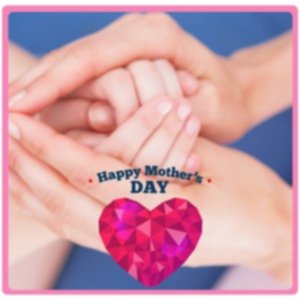 tivation, and courage to make steps towards recovery. But think of the impact that it will make on you, your mother, and all your loved ones. Think of how your life can change and you can start LIVING!
"A mother is the truest friend we have, when trials heavy and sudden fall upon us; when adversity takes the place of prosperity; when friends desert us; when trouble thickens around us, still will she cling to us, and endeavor by her kind precepts and counsels to dissipate the clouds?of darkness, and cause peace to return to our hearts." –Washington Irving
Remember: Life is good. What we have to remember to do is take the time to find ONE happy thing in each day. If we can focus on that, and take time to spend with and reach out to those we care about, our days can be great!
"A Mother's love is something that no one can explain, It is made of deep devotion and of sacrifice and pain, It is endless and unselfish and enduring come what may For nothing can destroy it or take that love away." -Helen Steiner Rice
To all the mothers reading this – have a wonderful Mother's Day!! To all the daughters and sons reading this – be good to your Mom, and be good to YOURSELVES! 🙂
If you or a loved one needs help with abuse and/or treatment, please call the WhiteSands Treatment at (877) 855-3470. Our addiction specialists can assess your recovery needs and help you get the addiction treatment that provides the best chance for your long-term recovery.