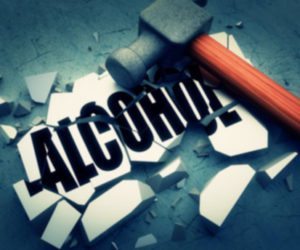 Alcohol Rehabilitation Centers
Alcohol rehabilitation centers offer many different types of treatment programs and finding the one that suits you best is important. Alcoholics that have been drinking for many years or drinking excessively may need a more intense treatment program. Treatment that also includes psychotherapy and aftercare counseling are crucial to maintaining sobriety. Determine if you need an outpatient facility or residential rehab center. Inpatient programs that last from thirty to sixty days are highly successful because the patient is sequestered during that time to focus solely on their recovery.
Questions to Ask
When selecting an inpatient alcohol treatment center look for treatment programs that are accredited by the State. Ask how long the initial treatments take and what they are. Other questions you can ask include: Are medications used to assist the patient through detox? What type of counseling and psychotherapy are used and does it include an aftercare program? Find out if there is objective information available on the effectiveness and success of the programs. Also, ask if the staff is licensed and are experienced addiction specialists and mental health professionals. Inquire about the type of environment and living space that is provided for patients. Pricing is always a concern so be sure to ask about financial assistance programs that may be offered by the City or State. In addition, check with your own health insurance company to see what coverage you have for medical and mental health issues.
Detox and Withdrawal
Inpatient treatment programs are proven to be the most effective and medically safe environment to treat alcohol addiction. The patient will first begin the detox process. As the alcohol is removed from the body, the patient will begin to experience withdrawal symptoms. These symptoms can be very severe and frightening and also can become life-threatening. For these reasons, the patient is monitored closely and assisted in helping to ease withdrawal symptoms. The individual needs of the patient are addressed during every step of the treatment.
Alcohol withdrawal symptoms usually begin 48 to 72 hours after alcohol cessation and include anxiety, tremors, nausea, vomiting, headache, sweating, rapid heart rate, confusion, irritability, depression, fatigue, nightmares, mood swings and insomnia. A more severe form of alcohol withdrawal is delirium tremons (DT's), which can cause seizures, fever and hallucinations. DT's usually peak about five days into treatment. Chronic alcohol consumption suppresses neurotransmitters in the brain that produce states of excitability. When a person is weaned off alcohol, the body responds by functioning at a much higher level of brain excitability. These abnormal levels cause many of the withdrawal symptoms of anxiety, agitation, tremors, seizures and DT's.
The patient will be monitored and helped to address symptoms such as dehydration and abnormal heart rhythm and breathing. Treatments may include IV fluids, medications and sedation with benzodiazepines until the withdrawal process is completed.
Alcohol Detox – Phase Two
The second phase of treatment is to address the psychological needs of the patient. Treatments that the rehab center may offer are individual, group and family counseling sessions, sobriety living and aftercare long-term counseling.
Some alcohol rehab centers focus on holistic programs that treat the whole person – body, mind and spirit. Nutrition, exercise and natural health are taught and embraced and a spiritual dimension is also encouraged. There are also gender specific programs available that address personal issues without the distraction or interference of the opposite sex.
Long-term inpatient rehab offers a high success rate for alcoholics that suffer from severe addiction and have had a relapse in the past. Patients receive sobriety and life-skills lessons and treatment can vary from one month up to one year. Specific timeframes are used to gauge the patient's progress during each leg of the recovery journey. The person will not advance to the next stage until they have successfully completed the goals of the stage they are currently completing.
The recovering addict will have to continue their journey with long-term aftercare. This may be in the form of some of the following treatment options: 12-step programs, individual and group counseling, meditation and spirituality. These treatments will help the person work through any obstacles that may arise in their future and can help him or her stay on the road to recovery.
If you or a loved one needs help with abuse and/or treatment, please call the WhiteSands Treatment at (877) 855-3470. Our addiction specialists can assess your recovery needs and help you get the addiction treatment that provides the best chance for your long-term recovery.