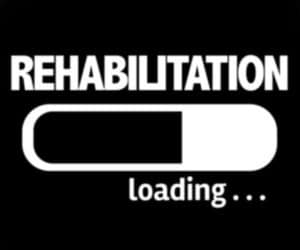 Drug Rehab Florida
The State of Florida continues to be a major hub of drug trafficking and substance abuse in the U.S. The Substance Abuse and Mental Health (SAMH) Program is the State of Florida's appointed authority on substance abuse, methadone designation and mental health. The Program operates under the Florida Department of Children and Families and oversees the management of regional entities in the service of behavioral health needs. It provides guidance, licensing and regulations to the many rehabilitation facilities in the State. The SAMH Program is responsible for the system of care, prevention, treatment and recovery of anyone with serious mental illness and/or substance abuse disorders. Under the Program's guidance and regulations, Florida rehabilitation facilities offer the addict a program of detoxification, treatment, recovery and Methadone clinics.
Drug Detox
Under the SAMH Program guidelines, Florida rehab centers offer a large variety of treatment services. The patient will first be assessed for their medical history, drug or alcohol abuse issues and co-occurring mental illness. Support is provided through inpatient or outpatient settings and is dependent upon the severity of abuse and medical condition of the patient and if they currently have a healthy, safe and supportive living environment.
At an inpatient rehab center, the patient will be treated by licensed medical professionals in a safe and medically equipped facility. They will go through a medically assisted detox process. This allows the body to rid itself of all offensive substances. Withdrawal symptoms will commence as the alcohol or drugs are removed from the body. The patient will be given medications to eliminate or greatly reduce withdrawal symptoms so they can get through the withdrawal process as easily as possible. Medical complications are handled immediately if they arise at all.
Other Drug Rehab Treatments in Florida
Drug abuse and dependence is a physical and psychological chronic illness and therefore the addict should be treated holistically in body, mind/emotions and spirit. Addicts are often dehydrated and malnourished. The patient will be given wholesome and nutritious food and supplementation to rebuild their drug-battered body. Physical and mental exercises will build up and strengthen the patient too as will rest and relaxation. Spirituality will help the patient re-connect with a higher power and this can bring peace and hope to the patient.
Treatment must be tailored to treat each patient according to their individual needs. As the patient progresses along the path of recovery, they will continually be reassessed and treatments will be modified where needed. Individual and group counseling and therapies will make a psychological impact on educating and changing the thinking and behavior patterns of the patient. Learning why they became an addict initially will help the patient avoid the pitfalls in the future. Behavior modification therapy aids in addressing emotional and substance abuse triggers. People that indulge in drugs and alcohol and the paraphernalia associated with abuse must be avoided at all costs. Learning how to cope and calm down from emotional upsets and drug cravings is another important psychological arsenal of tools the patient will receive.
Family counseling is a forum to reconnect and enrich the patient's most important personal relationships. Counseling teaches the family to provide the love, understanding and support that the patient needs. It also helps the family resolve emotional hurts and resentments.
A customized treatment regimen is suggested to ensure the success of recovery and treatments should include physical and mental health issues. Group and individual counseling will continue long after the patient has left the rehab center. Twelve-step programs and support groups along with individual counseling will assist the patient in staying drug-free and avoiding temptations and cravings.
Life will become an adventure as the patient resocializes by making new friends and enjoying life in new ways. Trying new things or enjoying old hobbies and pastimes can bring satisfaction and renewal to life. The variety of successful modalities used in drug rehab facilities throughout Florida make recovery attainable for those addicted. While the journey may be long and tough at times, abstaining from drugs is possible with the right help.
If you or a loved one needs help with abuse and/or treatment, please call the WhiteSands Treatment at (877) 855-3470. Our addiction specialists can assess your recovery needs and help you get the addiction treatment that provides the best chance for your long-term recovery.