Improving Your Self-Esteem During and After Drug Rehab
Drug RehabImproving Your Self-Esteem During and After Drug Rehab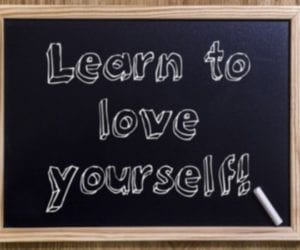 Everyone experiences negative feelings about them self occasionally. Sometimes when a person is physically ill, or they just realized that they made a mistake about something important, they will fall into negative self-talk. After they sufficiently denigrate them self, they will begin to ease up and let it go. However, some people experience low self-esteem constantly and it breaks them down and stops them from enjoying their life. Negative self-talk will stop a person from doing the things they enjoy, and block them from pursuing their goals in life. Low self-esteem puts life on hold and keeps people in a state of flux. They are stuck in this dark place and can't seem to move forward. Sometimes they are focusing on past hurtful and traumatic events in their life, and blame them self for the role they played in the tragedy.
People with mental disorders have a more difficult time dealing with low self-esteem because they are already struggling with phobias, anxiety, psychosis, depression and delusions. People with physical illness and disabilities are also struggling to stay positive. Add drugs or alcohol to this volatile mix and things will quickly get worse. There are ways to improve self-esteem regardless of what a person has done in the past and is dealing with now. Improving your self-esteem during and after drug rehab, and learning principles and implementing them, is what will make all the difference.
Low self-esteem is a symptom of depression and sometimes it is confused with Chronic Depression Disorder. If this is the case, the person must speak with their physician and receive treatment for the condition. Some symptoms of this disorder include feeling sad consistently for long periods, experiencing insomnia or sleeping excessively, increased or suppressed appetite, low energy, poor concentration, irritability and feelings of hopelessness. If the person is diagnosed with Chronic Depression Disorder, their physician may recommend medication and psychological therapy.
Ways of Improving Your Self-Esteem During and After Drug Rehab
To boost the ego, the person should start eating nutritious meals, drinking enough water and taking vitamin/mineral supplementation if necessary. They should begin to exercise and try to get outdoors as much as possible to absorb the sunlight. Spending more time with family and friends and doing activities that they enjoy, such as dancing, going to a movie, reading, playing music etc. will all improve their mood.  Honing a skill or special talent, or taking a class in something new will add more interest to daily life. These are things that a person with low self-esteem should start doing daily.
Eating Healthy 
Learn to take good care of yourself and get enough rest and relaxation. Avoid junk foods high in sugar, salt or fats and eat plenty of vegetables and fruit. Include whole grains like pasta, bread, cereal, rice and also have two servings of protein such as meat, fish, poultry, cheese, yogurt etc. Building up the physical body also clears the mind and helps to focus better. Become creative in the kitchen and have some fun while you cook up some great meals for yourself and others.
Exercise 
Physical exercise is one of the best ways to improve self-esteem. Simply taking a walk, or engaging in more rigorous activity, will increase dopamine and serotonin levels in the brain. This makes a person feel happy, alert and relaxed. Personal hygiene is another luxurious indulgence that boosts self-esteem. Try taking a day at the spa, or visit a salon for a make-over. You can also get a manicure and pedicure or enjoy a relaxing massage. Being pampered always makes a person feel better.
Hobbies
Doing things around the house is another way to feel good. Gardening, re-decorating and improving your environment by re-organizing closets, drawers, etc. makes anyone feel good about themselves. It is also a great way to gain pleasure from your home. You can also play your favorite music, sit with a good book or just relax with your family or pet.
If you or a loved one needs help with abuse and/or treatment, please call the WhiteSands Treatment at (877) 855-3470. Our addiction specialists can assess your recovery needs and help you get the addiction treatment that provides the best chance for your long-term recovery.