10 Tips for Starting the New Year Sober
Addiction Recovery10 Tips for Starting the New Year Sober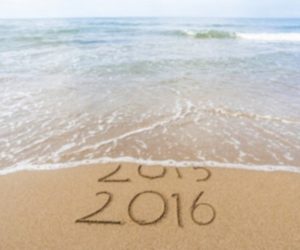 New Year's Eve is known as the time of year when most alcohol is consumed. It also has the highest annual rate of drunk-driving accidents. Although some people may survive an automobile crash on New Year's Eve, many are arrested for DUI. Drug use is also prevalent on New Year's Eve, and many people take drugs and alcohol together. It is a night of over-indulgence, and yet the very next day is reserved for New Year resolutions. People make resolutions to improve their thinking, behavior and life. For people who are trying to recover from drug addiction or alcoholism, New Year's Eve can be a difficult time. The holidays are a time to set goals for remaining alcohol and drug free in the coming year. Here are some tips you can follow during the holidays to help you stay sober and continue on the path of recovery.
New Year's Eve may have been one big intoxicating party in the past, but that is no longer the case. As a  recovering addict, you should realize that you can still have as much fun as you did before and remain sober. The goal used to be about getting high or drunk, but now the holiday is about enjoying friends and family. The goal is about discussing new plans and ideas for the future that will enhance your life. Once you have set down your goals for the future, you have a new plan of action to follow. It is important to always stay focused on the goal and never deviate from it.
If you have a party or event to attend on New Year's Eve, you should bring along a trusted friend who will hold you accountable. This friend should be aware of your goal to remain sober and he or she should be supportive of that. This friends should also be able to help you make the right decisions during the evening that would prevent you from being tempted to relapse.
It's important to be prepared ahead of time in case there is pressure to drink or do drugs. You should have a devised plan of action that ready to enforce if confronted with a troubling situation. If you are offered a drink or drugs, it is okay for to say "no" even if it feels awkward. You should also be ready to excuse yourself and leave if you feel you need to.
Try to avoid places and people who are drinking alcohol and doing drugs. It may be hard to avoid on New Year's Eve, but if you plan ahead of time, you should be able to accomplish this.
Another option is to host your own party or join friends who are not users; maybe other recovering addicts. Celebrate the holiday with other people who choose to remain sober.
Remember to set limits and boundaries for yourself. Do not allow yourself  to get stressed-out by other people's expectations or demands. Stand up for yourself if someone tries to manipulate or control you and your decisions.
Make sure that you have had enough rest and nutritious food before going out. This way you will be able to remain strong physically and mentally, and not fall into temptation.
Make plans to do something after the New Year that will bring joy and pleasure. Do things that will make you happy and at peace.
Practice your faith and spend time in prayer or meditation to gain strength and peace for the journey. Join with other believers for fellowship to edify each other.
Don't wait for New Year's Day to begin sobriety. Start right now to make your way to a new beginning.
If you or a loved one needs help with abuse and/or treatment, please call the WhiteSands Treatment at (877) 855-3470. Our addiction specialists can assess your recovery needs and help you get the addiction treatment that provides the best chance for your long-term recovery.