Recovery Facts: Choosing A Sober Living Community
Addiction RecoveryRecovery Facts: Choosing A Sober Living Community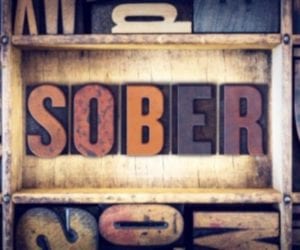 Recovering from drug or alcohol addiction begins at a rehab center, but once the program has been completed, there are other steps that must be taken in order to ensure lasting recovery. While some may choose to go back home to their families, others have to decide where they will go after rehab. It is disheartening when a recovering addict goes back to an unsafe environment where there are triggers and temptations that may ruin all the progress made during treatment, and relapse. The most important thing in recovery is to focus on staying sober and rebuilding your life. The transition from the rehab center to new living quarters should be geared for success, and there are facilities designed to do just that. Sober living communities make the transition easy and safe.
A sober living community offers residents a less restrictive and structured living environment while still focusing on recovery. There, you will continue to learn and develop the appropriate skills and tools needed to maintain your sobriety. Sober living communities are a safe place to transition back into the "real world" after rehab. There are things to consider when choosing the right sober living community. It is important that your needs are met.
Five Things to Look for in a Sober Living Community 
Structure should still be a part of your life. Structure helps you to focus on the important things that need to be done each day. Sober living communities are less structured than rehab, but they still implement rules and regulations such as curfews and a zero tolerance, drug-free environment. This allows you to slowly re-adjust to more freedom without being overwhelmed with having to make too many decisions at once. The freedom to make some decisions on your own can help to keep you calm and focused on getting well.

Safety is another thing to consider when choosing a sober living community. This should include a safe internal environment that is drug and alcohol free and also a safe external environment.  No one should not be witnessing drug deals or substance abuse on the street outside the living residence. The residence should be in a safe part of town where residents will not be tempted to start using again.

What type of atmosphere does the safe living community emit? Does it have a positive or negative vibe? Are the people friendly and inclusive or do you feel a lack of camaraderie? Would you feel at home in this environment or would you feel uncomfortable? Do people listen to you when you speak and do they answer your questions? The atmosphere should be friendly, engaging, supportive and safe.

The staff should be involved and concerned about your recovery. They should be strong enough to hold you in check and not allow you to falter in your recovery goals. They should enforce all policies and rules and also encourage residents to attend meetings with their counselor and support groups. Having a strong support team to encourage and back you up is crucial to success.

Last but not least is personal responsibility. The success of staying sober will ultimately depend on you. Sustaining sobriety is a life-long process. Participation in aftercare programs is vital to recovery because they assist you in the daily management of your disease. You must recognize and understand your own destructive thought and behavior patterns that lead to self-sabotage. Incorrect thoughts cause chaos and destruction in an addict's life. After a period of recovery has passed, some individuals begin to revert back to the familiar psychological patterns of self-sabotage. This often leads to relapse and the cycle of substance abuse begins again. When a recovering addict begins to recognize that they are allowing themselves to entertain negative self-talk, they must intervene immediately. They must cast down these thoughts and replace them with positive healthy thinking. Recovering addicts must master the art of self-awareness and intervene on their own behalf whenever necessary. Keeping the mind focused on positive thoughts and actions will ultimately bring success.
If you or a loved one needs help with abuse and/or treatment, please call the WhiteSands Treatment at (877) 855-3470. Our addiction specialists can assess your recovery needs and help you get the addiction treatment that provides the best chance for your long-term recovery.