Recovery Road Tackles Addiction Among Teenagers
Addiction TreatmentRecovery Road Tackles Addiction Among Teenagers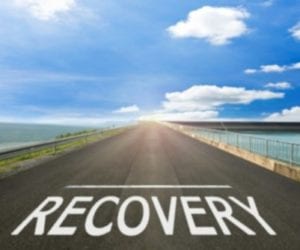 Recovery Road is a new show on the Freeform Network that tackles the issue of teen addiction. It is based on the popular young adult novel of the same name by Blake Nelson. The story line is based on the character Maddie, a former party girl, and her new life at a sober living house. If art indeed imitates life, then this show is long overdue and well-received considering the immense addiction problem in the United States.
Recovery Road begins with Maddie, played by Jessica Sula, hitting rock bottom and coming to the realization of what has happened on a particular night of reckless behavior. Maddie's guidance counselor knows exactly what the problem is, and quickly has her placed in a school-mandated, sober living house for ninety days. Maddie now begins to confront her addiction that has spiraled out of control. The descent into addiction may have started a few years back when her father died, but writers for Recovery Road understand that addiction is never caused by one clear-cut problem. Instead, the writers allow enough ambiguity into the script to avoid becoming stale and focused on only one problem. Following along in this vein is the character of Maddie's mother, Charlotte, who is portrayed as a workaholic monster. The show touches on diverse, emotional and psychological dramas that affect family dynamics.
As Maddie begins to face her problem of drug and alcohol dependency, she starts to interact with the other residents of the sober living house, Springtime Meadows. One of the residents, Vern Testeverde, played by Daniel Franzese, portrays a gay man with a big heart who serves as a role model for newcomers. Maddie begins to see the depth within her new housemates and realizes they are good despite their personal problems. Her high school friends start to appear shallow and mean compared to her new housemates, and she begins the process of letting go of her former friends.
Recovery Road touches on the problems of drug and alcohol dependence, denial, and honesty. It portrays the idea that teens are smart and complicated, and very good at deceiving others and hiding their actions. The show also acknowledges that adults too are very good at concealing unpleasant things that they have done. It reveals how dysfunction within the family unit can make the process of following the 12-step program difficult. It portrays addicts switching from one addiction to another, which includes flirtation and romance. Maddie struggles to try and rebuild her life without the use of coping skills, and continues to self-sabotage with self-destructive behavior patterns that create frustration for herself and her mother.
The show serves as an avenue to raise awareness about teenage drug and alcohol use and how it can lead to dependence and addiction. By bringing the problem out into the open and targeting the show for the teenage market, Recovery Road may help to prevent drug and alcohol abuse from the onset. Recovery Road airs Monday, February 1, 2016 from 9:00-10:00 PM EST on the Freeform Network (formally ABC Family).
If you or a loved one needs help with abuse and/or treatment, please call the WhiteSands Treatment at (877) 855-3470. Our addiction specialists can assess your recovery needs and help you get the addiction treatment that provides the best chance for your long-term recovery.