I just got out of a drug treatment program. Can I go back into rehab?
Addiction TreatmentI just got out of a drug treatment program. Can I go back into rehab?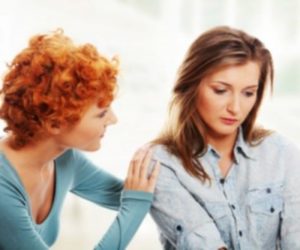 Addiction is a progressive and relentless disease.  If at the end of one drug treatment program recovery has not been achieved, it is not only necessary to return to rehab, but to identify a more advance or personalized program. And of course, there should be little or no time lapse between treatment. You may be asking yourself,  "I just got out of a drug treatment program. Can I go back into rehab?"
Studies show drug overdose deaths more than tripled in the United States between 2002 and 2013. Many of these individuals have been in treatment, but for most, not long enough to achieve the level of recovery that restore control to their lives.  Identifying the right treatment program, getting admitted in a timely manner and paying for treatment are all important components that contribute to the number of people that die from a drug overdose.
Our call center at White Sands Treatment Center is staffed with people who understand the difficult aspects of the recovery process. Most of them are former addicts in recovery who now specialize in helping others who've been through similar struggles. They understand the levels of care and make it their priority to find the treatment program that best suits patient needs.
Getting Treatment for Addiction
Overall, drug addiction is a complex issue that does not come with simple solutions.  Treatment is expensive and necessary and there is no quick fix or neatly packaged one-size fit all drug rehab programs that restore lives severely disrupted by addiction.  Programs can vary from center to center and so can costs.  Even with increased government funding, tougher penalties for drug dealers and more innovative treatment interventions, addiction and recovery remains a challenge for many. According to one parent who lost her son to drug overdose, in her experience drug addiction is treated differently from other diseases by insurance carriers in America.
Drug treatment centers are like most things in life.  There is good, better and the best.  Plus, the quality of treatment is not only subject to the qualifications of the treatment team, but their level of passion and commitment to help people in addiction to achieve sustainable sobriety. As such, there are a number of variables that factor into the recovery process for each individual such as duration of treatment, treatment environment, philosophy, policies and procedures of the treatment centers the number of services offered, the center's ability to provide dual diagnosis treatment and the quality of the relapse prevention and aftercare services.  Many of these issues may not be readily apparent from the first trip to a treatment center. In a treatment center such as White Sands, which offers multiple levels of care, the addiction specialists tailor the programs to fit every patient's substance abuse disorder. This means that if you're in a 30 or 60 day program, and feel that you are not ready to go home, our treatment staff will work with your insurance to create and extended care program. Some patients who complete a 30 day residential program at White Sands then begin to receive outpatient treatment. Additionally, we believe, and if the patient agrees, that any treatment program should be followed by aftercare. This ensures that patients are self-reliant and confident in their ability to maintain their sobriety; therefore, lowering the rate of relapse.
There is Still Hope
One of the biggest mistakes people seeking recovery often make is to believe that a relapse after rehab means they can never overcome addiction.  Another is to forget that addiction hijacks brain functions and years of drug use needs more than a three-week stint at a drug rehab center to fix.  Based on recent scientific, exploration of what happens to the human brain on drugs now reveals the necessity of continuous care and abstinence over a minimum of 90 days for neurological functions to begin the restoration process. Even then, some patients may need additional treatment to fully overcome addiction and live a productive life.
If you or a loved one needs help with abuse and/or treatment, please call the WhiteSands Treatment at (877) 855-3470. Our addiction specialists can assess your recovery needs and help you get the addiction treatment that provides the best chance for your long-term recovery.