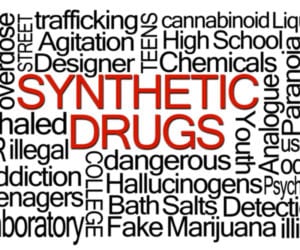 Designer drugs are a dangerous and addictive group of substances that are manufactured from synthetic materials. Designer drug treatment programs are available to help those who have become dependent on these drugs to start reclaiming their lives back from addiction.
The risks associated with taking these drugs are high. Not only are they disguised to look like other products, making many of them undetectable and readily available, but they are made of all types of synthetic materials that could prove deadly if consumed. Many of chemical components found in these drugs have never even been tested in a lab, thus exposing consumers to a number of highly dangerous and potentially lethal ingredients.
Designer drug treatment programs can help you or someone you love overcome substance abuse or dependence through highly effective and proven treatment methods. From medical detox to individual and group counseling, as well as relapse prevention programs and aftercare, drug rehab centers have the programs and expert staff to help you along every step of the way.
Flakka Withdrawal Symptoms
Withdrawal symptoms from Flakka are still not completely documented by medical science since the drug is so new. In cases where a physical dependency has appeared to develop, however, people have reported headaches, nausea, anxiety and fatigue when trying to come off of it. They may develop some amount of amnesia, especially regarding what happened while they were high. Psychotic and violent behavior may also continue even after they have stopped using the drug.
GHB Treatment Medications
GHB or as it is more commonly know, the "date rape drug" is often used to intoxicate unsuspecting victims at bars or clubs. Other individuals, however, use it regularly as a recreational drug. Patients detoxing from GHB may need a sedative along with physical restraint if they are in a psychotic or delusional state. Withdrawal symptoms are often treated initially with benzodiazepines, in a similar manner to the treatment of severe alcohol withdrawal. Barbiturates, anti-convulsion and anti-psychotic medications may also be administered.
Synthetic Marijuana Treatment
Abusers of synthetic marijuana or Spice, face a myriad of potential health risks, and many regular users experience withdrawal symptoms when attempting to quit. Rehab centers offer courses of detoxification, therapy, and aftercare to drug abusers of all types.
If you or a loved one needs help with abuse and/or treatment, please call the WhiteSands Treatment at (877) 855-3470. Our addiction specialists can assess your recovery needs and help you get the addiction treatment that provides the best chance for your long-term recovery.