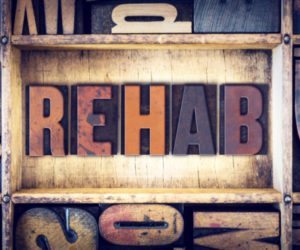 Inpatient Drug Rehab Florida can be a vital part of recovery
Inpatient Drug Rehab Florida offers patients the best chance at a full recovery from substance abuse and drug addiction. This intensive form of treatment requires patients to live in the facility under 24/7 supervision for the duration of their program. If you or your love is struggling with drug addiction, inpatient rehab may be the most effective tool for regaining sobriety. 
What is typically involved in Inpatient Drug Rehab Florida
Inpatient treatment generally begins with medical detoxification. During this process, the abused substance is slowly removed from the patients body. The addicted individual must be gradually weaned from the drug in order to reduce painful withdrawal symptoms and to ensure that the process runs more smoothly.
Once the patient's body has been completely cleansed of the drug, the treatment process can begin. 30-day, 60-day, and 90-day programs can all be found at Inpatient Drug Rehab Florida. Therapy programs are tailored to each individual patient's needs to ensure that the treatment will be the most effective. The psychological and behavioral treatments employed during Inpatient Drug Rehab Florida will provide the most success to the individuals who are committed and engaged in their treatment program and their sobriety.
Recovering addicts that are enrolled in inpatient rehab also have a far less chance of suffering a relapse. This is because they are given more structure and do not encounter the same temptations that those in an outpatient program or partial hospitalization do. At Inpatient Drug Rehab Florida, patients are monitored by doctors, medical staff, and drug counselors  day in and day out. Having this support is very beneficial to those in residential treatment.
When an individual has completed a drug treatment program, the recovery process is not yet over. Aftercare programs are then put into place to help keep recovering addicts on track after they have left the Inpatient Drug Rehab Florida facility. Types of aftercare programs include one-on-one counseling, group counseling, Sober Living Environments, Narcotics Anonymous (NA) meetings, and Smart Recovery. This is an important part in recovery, as it can drastically decrease one's chances of relapsing.
If you or a loved one needs help with abuse and/or treatment, please call the WhiteSands Treatment at (877) 855-3470. Our addiction specialists can assess your recovery needs and help you get the addiction treatment that provides the best chance for your long-term recovery.