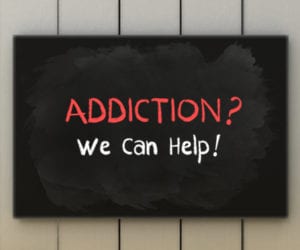 Treating drug addiction is complex and requires the right combination of therapies to address both the physical and psychological aspects of the disease. The habit created with the misuse of drugs or alcohol affects many parts of the body and mind and alters many aspects of normal, healthy behavior. Treatment for substance abuse requires not only detoxification of the substances from the person's system, but also rehab for the mind and brain in order to overcome the reward motivation that creates the addiction.
Florida substance abuse treatment centers are designed to help patients break the physical addiction with a controlled detox program. The person in recovery is monitored for any negative withdrawal symptoms and given non-addictive medication to treat any symptoms that arise.
Inpatient drug rehab programs provide a combination of treatments that are uniquely tailored for each individual person. Therapies may include individual counseling to correct dysfunctional behaviors and attitudes. Therapy also works to improve self-esteem and develop positive images of self-worth. At Florida Substance abuse treatment centers, caring and experienced addiction specialists work closely with patients to design a program that will work best for their recovery.
Addiction Therapy
Group meetings and substance abuse counseling sessions are used in combination with other forms of therapy to help recovering addicts develop strong support networks among peers and to reduce feelings of isolation. Alternative therapies in conjunction with rehab treatments also produce good results for addiction recovery. Art therapy, exercise and relaxation methods like meditation all contribute toward reducing stress and providing therapeutic benefits.
Florida substance abuse treatment centers also teach strong relapse prevention strategies to reduce the risk of returning to drug abuse after finishing rehab. Patients are taught to identify their personal addiction triggers and then implement positive new tactics that help them stay clean over the long term. Aftercare programs and resources such as 12 step meetings and sober living are also introduced during treatment to ensure that each patient receives the help they'll need once they are done with their program.
If you or a loved one needs help with abuse and/or treatment, please call the WhiteSands Treatment at (877) 855-3470. Our addiction specialists can assess your recovery needs and help you get the addiction treatment that provides the best chance for your long-term recovery.