Dual Diagnosis Treatment Centers in Florida
Addiction TreatmentDual Diagnosis Treatment Centers in Florida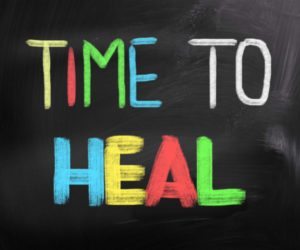 Dual diagnosis treatment centers in Florida are dedicated to helping those who suffer from addiction and mental illness. The professionals who provide treatment for cormobid disorder understand that an accurate diagnosis is a critical part of ensuring that the addiction recovery process is successful. Dual diagnosis treatment centers in Florida provide professional mental health therapy protocols that address and treat the underlying causes of addiction. In doing so, they ensure that patient can learn the proper skills to  effectively manage their mental illness and begin to address their substance dependence as well.
The initial treatment process for addiction recovery begins with detox. This process is carried out by medical professionals who provide round-the-clock care and support. Dual diagnosis patients require more supervision than most patients as both their mental illness and addiction require treatment and medication. Additional therapy is also often required in order to address the mental health issues that accompany the substance dependence. Individual, group and family therapy teach patients how to effectively cope with both conditions, and relapse prevention programs teach them how to avoid future temptations.
Dual diagnosis treatment centers in Florida have programs that account for the complexities of comorbid disorders. Every individual is different and no two patients are affected by the same diagnosis in the same way. For this reason, treatment programs are designed specifically for each patient with their individual needs in mind.
Dual Diagnosis Treatment Options
Treatment for dual diagnosis can vary according to the patients needs. Some treatment can involve the use of medication or counseling, but most programs will provide a combination of both. A personalized treatment plan is created for the patient, which takes into account their history with drug use, current mental state, past health issues and current physical health. As patients progress through the stages of rehabilitation, addiction professionals will assess the status of each person and determine what medications need to be adjusted, if any and what other treatment therapy can be useful to the individual during their recovery.
Therapy is an essential part of the recovery treatment plan for any dual diagnosis patient. Here are some examples of therapy models used during rehab:
Behavioral Therapy
This form of therapy teaches patients to evaluate why they behave a certain way and why they make the choices they do. With this treatment protocol, they learn to ficus more on positive thoughts and actions, as well as ways they can improve their health and current mental state. They will also acquire coping skills and relapse prevention techniques to help them manage their sobriety once they complete treatment.
Psychotherapy
This form of counseling is founded on the principle of helping patients to determine the root cause of their mental health disorder. It also teaches them ways to effectively cope with their mental illness, avoiding the use of drug or alcohol as well as managing the psychological symptoms of their co-occurring condition.
Psychopharmacology
Psychopharmacology addresses the affect of both disorders on the brain. Chemical imbalances are addressed by this  treatment through the use of prescription medications. A set medication regimen is implemented and adjusted as needed through the progression of treatment.
If you or a loved one needs help with abuse and/or treatment, please call the WhiteSands Treatment at (877) 855-3470. Our addiction specialists can assess your recovery needs and help you get the addiction treatment that provides the best chance for your long-term recovery.