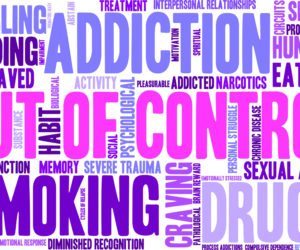 There are a wide variety of addiction treatment programs available for those who suffer from drug and alcohol dependence. The most effective rehab programs are designed to fit the individual needs of the patient, ensuring that they are supported every step of their recovery journey. Addiction treatment programs that provide inpatient rehabilitation focus on healing patients physically, emotionally and spiritually. Through medication provided for detox, followed by individual counseling, as well as relapse prevention and aftercare, patients are given the guidance they need to achieve and maintain their sobriety.
Here are examples of behavioral therapies used in addiction treatment programs:
Women's / Men's Therapy: Gender-specific treatment options are most effective for treating substance abusers with certain backgrounds. For example, women who were sexually assaulted benefit from women's groups when discussing assaults and how it relates to their addictions in a female only group. Men's groups benefit males whose addictions began from externalizing emotions, which many men tend to do. In each case, the elements are gender sensitive and gender-specific therapies are most effective.
Group meetings: Individuals with addiction problems meet as a peer group to discuss both negative feelings and positive accomplishments. Negative feelings lessen and positive accomplishments boost self-esteem with sharing.
Art therapy: This approach uses hands to express feelings and emotions without talking. The outlet to express feelings of trauma and pain from negative events in the past aids recovery. Art therapy is a way to express the emotions that can't be spoken.
Factors to consider that make a person's response to treatment unique:
   Mental and physical health
   Brain and body chemistry
   Childhood and upbringing
   Current environment
   Level of substance abuse
   Length of substance abuse
A flexible and comprehensive addiction treatment plan, using many approaches, increases the success of an individual staying in recovery.
The following should be in all treatment programs and can be used to evaluate programs as well:
   No one treatment applies to all individuals
   Treatment needs to be readily available to all who need it.
   Effective treatment attends to all the needs of the individual, not only drug use.
   Treatment needs to be flexible and assessed regularly to see if changes are needed during the course of treatment.
   Adequate time is needed for treatment to be effective.
   Individual counseling, group meetings and other behavioral therapies are critical components of effective treatment for addiction.
   Medications are important in treatment for many and are especially effective when counseling and behavioral therapies are also used.
   Addicted or drug-abusing individuals with coexisting mental disorders need all disorders treated.
   Medical detoxification cannot stand alone and should be viewed as the start to drug addiction treatment.
   Treatment does not need to be voluntary to be effective.
   Possible drug use during treatment must be monitored with drug testing continuously.
   Treatment programs should assess for infectious diseases. Counseling to avoid risks of infection, or help those already infected, is needed.
   Recovery from drug addiction can be a lengthy process. Repeated occurrences of treatment are common.
If you or a loved one needs help with abuse and/or treatment, please call the WhiteSands Treatment at (877) 855-3470. Our addiction specialists can assess your recovery needs and help you get the addiction treatment that provides the best chance for your long-term recovery.