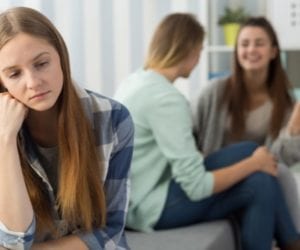 An addict who is looking for help to recover from drug or alcohol addiction has two options to choose from: Peer Support vs. Professional Treatment for Addiction
He can select a professional treatment program at a rehabilitation center or peer support recovery services. Reviewing what each option offers will help in determining which one is the right fit for the addict.
A peer support service is mostly staffed by individuals who have successfully experienced both substance abuse and recovery. Through government agencies, such as the Substance Abuse and Mental Health Services Administration/Centers for Substance Abuse Treatment, grant funding is provided to develop and deliver these services to the community. Research has shown that social support facilitates recovery from addiction, and this is the basis of peer support services.
Community-based peer-to-peer services provide four types of social support which are emotional, informational, instrumental and affiliation support. An example of this type of support would be addressing a recovering addict's need for employment. A job referral would be considered informational support, coaching for an interview would be emotional support and attending to a criminal record would be instrumental support. Emotional support offers empathy, caring and concern and works toward building self-esteem and confidence. Informational support shares knowledge and information, and provides life and vocational skills and training. Instrumental support provides concrete assistance to addicts to accomplish tasks, and affiliation support facilitates contacts with other people to learn social and recreational skills, create community and achieve a sense of belonging.
Peer support recovery services help recovering addicts find a safe place to live and employment. The addict is supported and encouraged in getting his life back on track. Peer services also help with educational opportunities and develop links to health-service agencies to treat HIV/AIDS, mental health disorders, chronic and acute health problems, parenting young children and legal/criminal justice problems. Group educational activities usually focus on specific subjects, skill sets, job training, budgeting and managing credit and relapse prevention. Peer services also include pathways that are religious, spiritual or secular in nature. They also provide medication assistance and social services assistance. Their core values are: keeping recovery first, cultural diversity and inclusion and a participatory process. A peer-support specialist is trained and tested and must receive certification from their resident State.
Professional treatment programs offer customized treatment programs to meet the individual needs of the patient. As the patient progresses through their treatment, the programs are modified. The staff at professional rehab centers is experienced in addiction and recovery, as well as co-occurring mental disorders. Staff credentials usually include Board Certified Medical Doctors, Psychiatrists, Psychologists, nurses, licensed addiction counselors and other professionals. As part of the admission process, the patient is given a comprehensive physical and psychological evaluation. A plan of treatment is devised and the patient will begin with a medically supervised detox process. Withdrawal symptoms are eased with medications, and the patient is kept safe and as comfortable as possible. Psychological therapy will help the patient recover emotionally and develop a positive attitude. They will learn about addiction and why they may have started using in the first place.
Addiction counselors will help the patient develop healthy living practices to maintain sobriety. Patients are taught relapse prevention techniques, and how to handle triggers, cravings, temptations and strong negative emotions. They will also learn that relapse is recognized by three phases, which are emotional, mental and physical. Behavior modification therapy teaches the patient how to change former destructive thoughts and behavior into positive ones. These changes in thinking and behavior will help the patient fight against cravings, negative emotions, temptations and relapse.
Family therapy will help to heal the family dynamic and teach members how to treat each other. Aftercare includes counseling sessions and social support group meetings for the addict.  Safe houses are available if the addict cannot return home and has nowhere to live. Professional rehab centers also provide an array of holistic alternative therapies, which are beneficial to healing and wholeness.
Both peer support services and professional treatment centers have their advantages. It is up to the individual needs and preferences of an addict to determine which type of treatment is best for him or her.

If you or a loved one needs help with abuse and/or treatment, please call the WhiteSands Treatment at (877) 855-3470. Our addiction specialists can assess your recovery needs and help you get the addiction treatment that provides the best chance for your long-term recovery.