Top Ten Sober Activities for Spring Break
Staying SoberTop Ten Sober Activities for Spring Break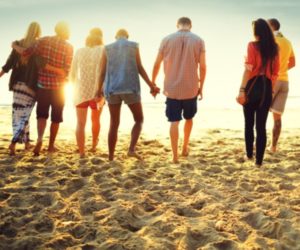 Spring Break is a time of the year when college students get time off from school and can go overboard with partying, drinking and drug abuse. Many students travel to Florida, Acapulco, Jamaica, Cancun or the Bahamas for a wild time of sun, fun and everything in between. Spring Break is known to spawn drug abuse and overdose, alcohol poisoning, fighting, injuries, car accidents and arrests. Because college students engage in risky behavior during this time, most parents are home worrying about their children's safety and choices to engage in drug use or drinking, which may result in death.
Parents whose children are involved with drugs and drinking are looking for alternative answers to avoid Spring Break problems. Students themselves have to face the consequences of their own Spring Break behavior. They may have contracted a sexually transmitted disease, become pregnant, got arrested and now have a criminal record, or went through an overdose but survived. Going back for more of the same during the next Spring Break is out of the question for many students who do not want to bow to peer pressure anymore. Finding alternatives where students can have clean, sober fun is on the rise among many college students.
Here are ten ideas for alternative Spring Break activities:
For students indulging in drugs or alcohol, a great escape for them would be a rehab center retreat. It would give the student a chance to address their substance abuse issues and get the help they need before their habit gets worse. Some retreat style rehabs offer many alternative treatments that the student can enjoy like horseback riding, hiking trails, swimming, fishing, boating, spa treatments, gourmet meals and more. These types of rehabs are usually in a beautiful natural environment that is healing and uplifting for the student. The student can de-stress, enjoy the amenities and get sober before they go back to school.

Another great way to spend Spring Break is to go on a family vacation. The family can decide on a vacation spot or charter a boat and go sailing. There are many wonderful places to go to and build new memories with the people you love the most.

You can also spend Spring Break reinventing yourself for a healthier future. Maybe it's time to start that exercise routine at the gym and indulge in other physical activities. Clean up your act by eating nutritious food, taking supplements if needed and getting enough rest and relaxation.

Volunteer your time to help others less fortunate than yourself. You can become a Big Brother or Big Sister, work at a soup kitchen, and offer to help an elderly neighbor or assist at an animal shelter. There are many people in need of love and friendship just looking for someone like you to be friends with.

Get outdoors and try some new activities like jet-skiing, kayaking, scuba diving, hang-gliding, hiking, climbing, cycling, etc. There are many exciting, fun and healthy outdoor activities to try that will tone up your muscles and release stress.

Take a class or two in something creative like cooking, baking, painting, jewelry making, felting, knitting, sculpture, singing, journaling, playing an instrument, writing, dancing, etc. Take the time to learn how to express yourself in a new, fun way.

Release your spirit to new heights by practicing your faith. Join a prayer or meditation group, or go off on your own to a quiet spot and renew your body, mind and spirit in communion with God. Let the worries of the world roll away as you bask in His peace and love. Listen to relaxing spiritual music as you allow yourself to heal and renew.

Start that project you have been putting off like fixing something, cleaning out the attic, planting a new garden, building a website, etc.

Go camping out in the woods with some sober friends. Enjoy the great outdoors and the camaraderie of good friends.

Go to a concert, a good movie, shopping, out to dinner with friends or take a day trip to another city. You can attend fairs, festivals, amusement parks or just about anything that you would enjoy.
Don't go the traditional route during Spring Break. Drug dealers are getting ready to sell to you, destination motels are printing up their vacation packages, bars are ordering extra beer and booze and law enforcement is getting ready to pounce on anyone who steps out of line. It's a set-up and you are the target. Be smart and go the alternative route, and have a safe, healthy and fantastic time.
If you or a loved one needs help with abuse and/or treatment, please call the WhiteSands Treatment at (877) 855-3470. Our addiction specialists can assess your recovery needs and help you get the addiction treatment that provides the best chance for your long-term recovery.