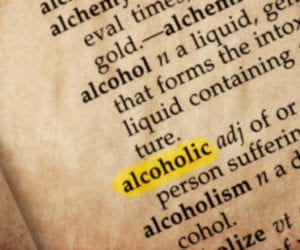 what you need to know…
The National Council on Alcoholism and Drug Dependence, Inc. (NCADD) has been sponsoring Alcohol Awareness Month each April since 1987. Their goal is to increase public awareness and understanding about alcohol and alcohol-related issues. This year NCADD's theme is "Talk Early, Talk Often: Parent's Can Make a Difference in Teen Alcohol Use." Issues regarding alcohol will be addressed at local, state and national events, with the aim of educating the public about alcohol treatment and prevention.
The key focus will be on youth and the important role that parents play in educating their children about the dangers of alcohol abuse and the impact it has on a person's life. Local schools, colleges, churches and many other community organizations will sponsor events to educate and help encourage individuals and families to get help for alcohol-related issues.
Alcohol can be a treacherous problem for youth who begin to experiment with it. It can be physically and mentally debilitating to youth and directly influences society as a result. Abuse of alcohol is related to violence, suicide, traffic accidents, impairment of scholastic and other types of functioning, behavioral problems, high-risk behavior, un-safe sexual encounters, dependence, addiction and toxic overdose. As if that isn't enough, alcohol abuse may also influence youth to start using drugs.
Taken together, both alcohol and drugs are a lethal combination that can cause many serious physical and mental problems, coma and death. It is important that parents begin early to educate their children about the dangers of drug and alcohol use, with the hope that it will deter them from wanting to experiment with them in the future.
Research has shown that about fifty percent of children whose parents educated them on the dangers of drug and alcohol use chose not to try them. Children who did not have conversations with their parents about drug and alcohol dangers were more likely to try them. The aim of NCADD is to have parents educate their children early about the dangers. Andrew Pucher, President and CEO of NCADD states," Alcohol and drug use is very risky business for young people and parents can make a difference. The longer children delay drinking and drug use, the less likely they are to develop any problems associated with it. That's why it is so important to help your child make smart decisions about alcohol and drugs."
Alcohol Awareness Month includes the Alcohol-Free Weekend, which runs from April 1 to 3, of 2016. During this time NCADD not only raises awareness about the dangers of alcoholism, but also extends an invitation to everyone to take part in a 3-day alcohol fast. During the Alcohol-Free Weekend fast, participants who are experiencing difficulty are encouraged to contact NCADD Affiliates and other alcohol-related agencies to learn more about alcoholism, early symptoms, treatment and prevention. Alcohol Awareness Month was established to help reduce the stigma associated with alcoholism. NCADD urges local community organizations to reach out to the public with information about alcohol use, dependence and recovery.
Alcohol abuse and dependence is now diagnosed as an alcohol-use disorder that is characterized by an excessive drinking pattern despite the negative effects it causes in the individual's life. It may include a tolerance to and withdrawal from alcohol, and affects about 10% of women and 20% of men in the U.S., with most beginning in their teens. Long-term use of alcohol can be physically and mentally devastating, and life-threatening. Treatment for alcoholism includes a medical stabilization detox, individual and group counseling, behavioral modification therapy, relapse prevention programs, support groups, residential treatment programs and medications.
Alcoholism is a chronic, progressive disease that can be fatal is left untreated. Once treated, people can recover and live happy, productive lives. It is estimated that approximately twenty million people in the U.S. are living their lives in recovery from alcoholism. If you or someone you know has an alcohol problem urge them to get help today and get involved in the Alcohol Awareness Month movement.
If you or a loved one needs help with abuse and/or treatment, please call the WhiteSands Treatment at (877) 855-3470. Our addiction specialists can assess your recovery needs and help you get the addiction treatment that provides the best chance for your long-term recovery.