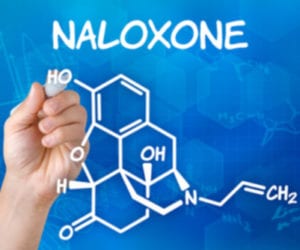 Expansive use of the heroin antidote; Naloxone, has been increasing in response to a surge in heroin overdose death all across the nation.
As these deaths continue to reached staggering proportions annually, law makers scramble to make Naloxone available to more law enforcement officers and emergency medical personnel. Community-based heroin overdose prevention programs have also enabled public access to Naloxone.  Today, this heroin antidote is being made available to substance abusers, their families, friends and service providers.
What is Naloxone?
Naloxone is a potentially lifesaving drug that was approved as an opioid reversal agent by the Food and Drug Administration in 1971.  It is also sold under the brand name Narcan and is able to block the effects of heroin and other opioids like morphine, oxycodone, methadone and fentanyl.  Scientists say the drug works by binding morphine or "mu" receptors that are located in the brain to achieve the drug overdose reversal action.  When a drug overdose occurs, Naloxone effectively counteract the severe central nervous system depression that cause a drug user to stop breathing.  
In What Form is it Available?
The National Institute on Drug Abuse (NIDA) says Naloxone is currently available in a sterile solution to be given as an injection as well as an atomizer to enable the drug to be sprayed into the nose. Reversal activity for the nasal spray administration of Naloxone can be immediate in some patients. Because a lower dose is used when received intravenously, the response is approximately two minutes and as much as five minutes through subcutaneous or intramuscular administration.  However, multiple doses of this drug may be necessary for some patients in order to counter the effects of heroin.  Medical experts say, based on how much is administered, the effects of Naloxone can last from thirty minutes to an hour which provides an opportunity to get additional medical attention for the patient.  
What Does Naloxone Do?
According to research outcomes, Naloxone is effective only when opioids like heroin is present in the person's system. People who can benefits from Naloxone are those who have used heroin or another opioid and are experiencing symptoms such as:
Seizures

Pinpoint pupils

Extremely low blood pressure

Excessively pale or bluish skin, lips and fingernails

Muscle and or gastrointestinal spasms

Skin that is cold and clammy to the touch

Shallow breathing, respiratory arrest or coma
Naloxone is administered to reverse these effects.  This drug however, is not intended as a substitute for critical medical care after an overdose. And, since every minute count during a heroin drug overdose event, people with loved ones who use heroin or know someone who is a heroin addict can receive training and have access to this drug to help save lives.  So far, thousands of people in addiction to heroin as well as law enforcement officers, drug rehab and emergency personnel have been trained to administer Naloxone.  
Heroin Use and Overdose Rates
Based on reports from coroners across the country, expansive use of Naloxone correlates with a significant drop in heroin related overdose deaths.  However, without appropriate follow-up treatment to stop the cycles of abuse, many of those saved by this drug can still experience a drug overdose fatality if they continue to abuse heroin sufficient to suffer another overdose and do not have immediate access to Naloxone or are physically incapable of surviving the overdose.  
Even with the use of Naloxone, there were over 10,000 heroin overdose deaths reported in 2014 according to the National Center for Health Statistics (NCHS).  This reflects an increase of 28% from the number of people who died from heroin overdose in 2013. The NCHS also reported a 79% increase in the number of overdose deaths that occurred from of abuse of fentanyl and fentanyl laced heroin.
Getting Treatment for Addiction
Treatment for those that are already in addiction is designed to safely halt chronic drug use, explore the core issues underlying the addiction, change negative patterns of behavior and provide relapse prevention tools and techniques for sustainable sobriety.  According to NIDA scientist, heroin addiction is a treatable condition and the cycles of addiction can be broken through participation in a long term comprehensive continuum of care at a licensed drug rehab facility.  Experts however suggest that the best antidote to a heroin addiction or an opioid drug overdose is abstinence.
Sources:
http://harmreduction.org/issues/overdose-prevention/overview/overdose-basics/understanding-naloxone/

http://www.cdc.gov/mmwr/preview/mmwrhtml/mm6106a1.htm  
If you or a loved one needs help with abuse and/or treatment, please call the WhiteSands Treatment at (877) 855-3470. Our addiction specialists can assess your recovery needs and help you get the addiction treatment that provides the best chance for your long-term recovery.