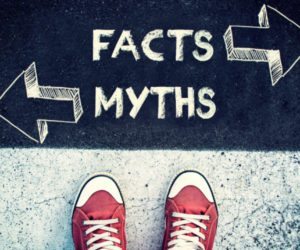 Drug addiction is a serious illness that affects millions of Americans each and every year. Unfortunately, many people do not get the help they so desperately need for a variety of reasons, one being misconceptions of drug recovery programs. Many may assume that drug addiction treatment is not for them. They may have heard stories and feel like it cannot possibly fit their needs, or cure them immediately. The truth is, drug addiction treatment is not a quick fix. A successful recovery takes years of dedication and maintenance, but rehabilitation programs have the ability to jump start, and greatly aid in this process. Also, most of these programs are geared toward each individual and their unique needs. Do not refuse treatment for fear of the unknown.
Addiction rehab can cure you.
Recovery is a lifelong process, not a single event. While addiction can be managed, it is a chronic illness that requires a lifetime of dedication. Drug recovery programs help begin this process, as well as provide addicts with the tools necessary to combat the disease once released from treatment.
Drug users must hit rock bottom before they are candidates for rehab.
It is never too late to accept help, and it is also never too early. Studies have shown that the sooner an addict gets help, the better chance they have of achieving long-term sobriety. There are also a variety of programs to choose from when entering treatment. Someone with a mild drug addiction may benefit from less intensive, outpatient programs.
Seeking help is a sign of personal weakness.
In reality, accepting help to overcome the disease of addiction takes great courage. Prolonged substance abuse alters the mind in ways that make it nearly impossible to abstain from drug use through willpower alone. Accepting ones challenges, and the difficult road ahead, is a vulnerability that many addicts are too fearful to face.
All rehabilitation programs follow a strict regimen.
There is no one-size-fits-all approach to drug recovery programs. Each addict will require a different approach to treatment in order to ensure the greatest possible chance of success. Just some options available include inpatient and outpatient programs, men or women's programs, spiritual vs. non-spiritually centered treatment, mental healthcare, and alternative programs such as yoga, art therapy, and acupuncture.
Treatment doesn't work.
Relapse may be common among recovering drug addicts and alcoholics because recovery takes time. Yet, a relapse after drug addiction treatment does not put you back at square one. Drug recovery programs provide the knowledge and tools necessary to help addicts learn from their mistakes and facilitate their future success on the road to recovery. There is no perfect patient, but those who are willing to stick to their aftercare program have a much higher chance of maintaining sobriety than addicts who attempt to get clean on their own.
Drug Recovery Programs Make a Difference
Regardless of the severity of an addiction, rehab has helped hundreds of thousands of addicts and their loved ones in countless ways. When you are ready to accept help, be open to your options at White Sands Treatment Center and you'll find that treatment may be nothing like you originally pictured, and everything you've been looking for.
If you or a loved one needs help with abuse and/or treatment, please call the WhiteSands Treatment at (877) 855-3470. Our addiction specialists can assess your recovery needs and help you get the addiction treatment that provides the best chance for your long-term recovery.