California Passes Bill Targeting 'Doctor Shopping' for Prescription Drugs
Addiction NewsCalifornia Passes Bill Targeting 'Doctor Shopping' for Prescription Drugs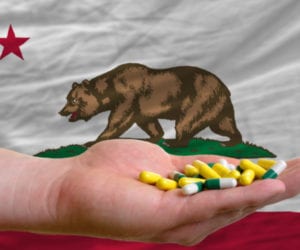 New Law Targets Prescription Drug Prescribing Practices
Prescription drug abuse is one of the biggest problems facing the United States, and with opioid overdose death at epidemic proportions, government officials are looking for solutions. On Tuesday, Governor Jerry Brown, signed a law in California that requires all prescribers to check a state database for patient prescription history. Checking the database will alert physicians if the patients have received similar drugs from other practitioners as well as how long they have been using them. The National Institute on Drug Abuse recently reported that as many as 52 million people in the United States use prescription drugs in a non-medical way. Preventing patient doctor shopping is only part of the benefits of the new signed legislature, additionally it will help with monitoring prescribing practices as well as patient use of addictive substances.
What Does the New Prescription Drug Law Entail?
Doctors will now have to check state's Controlled Substance Utilization Review and Evaluation System, known as CURES, database, whenever prescribing Schedule II,III,and IV drugs. This includes some of the most addictive and frequently prescribed drugs such as Xanax, Adderall, Percocet, and Oxycontin.California is the first of 49 states to put in place prescription drug monitoring programs. High prescribing doctors will also be monitored in attempts to crack down on overprescribing and the bill will also allow the medical board to collect data for research purposes that could help with future prescription drug addiction prevention.
What are prescription drugs?
Drugs that are prescribed by doctors for conditions such as anxiety disorders, severe pain or depression are known as prescription drugs. One cannot obtain these substances legally without a doctor's prescription. They are regulated because many of them have a high risk of abuse due to the feelings that they cause in a person when too much is taken. The euphoric and relaxing feelings often associated with the substances is why people abuse the medication. Prescription drugs are usually Schedule II drugs as they have medical applications but there is a high chance that a person can abuse them and become addicted.
Prescription medication is either an opiate, sedative or stimulant. Opiates include drugs such as Oxycontin, Fentanyl, Vicodin and Morphine. Some of the sedatives that are regularly abused include Xanax, Klonopin, Ativan and Valium. Stimulants such as amphetamine, Ritalin, Methamphetamine and Adderall are among the most abused stimulants.
What are signs of prescription drug abuse?
If a person isolates themselves from others, they may be hiding a drug abuse problem. People who abuse prescription drugs often get multiple prescriptions filled out by different doctors and they usually replace the labeling on bottles to avoid being found out by their friends and family. They may also stop doing things that they use to love, dedicating more time to their drug use. Abuse of prescription drugs is also evident when a person knows that there are negative side effects of their drug use but they continue to abuse the medication.
There are various treatments available for prescription drug addiction. Including multiple treatment settings and levels of care such as inpatient detox, outpatient rehab programs, and sober living addiction aftercare programs. Effective treatment however, takes into account personal prescription drug abuse or addiction history and provides a recovery plan based on how the addiction developed as well as what the substance of abuse is. At White Sands, we offer specific detox programs and intensive inpatient treatment for opioid addiction as well as dual diagnosis treatment programs for individuals suffering from co-existing prescription drug and mental health disorders.
If you or a loved one needs help with abuse and/or treatment, please call the WhiteSands Treatment at (877) 855-3470. Our addiction specialists can assess your recovery needs and help you get the addiction treatment that provides the best chance for your long-term recovery.