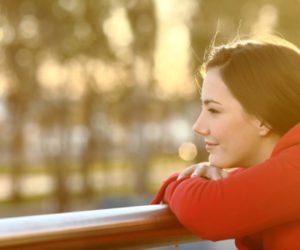 Relapse prevention ideas and tips for staying clean and sober
Maintaining sobriety in daily life can be tough, but there are relapse prevention tips for staying clean and sober that can help. You've been through detox, gotten clean, and earnestly applied yourself through therapy. You put all your energies into working your sobriety while in rehab. Staying sober and drug-free should be easy from now on, right? If only that were true! Once you are out of rehab and start resuming your regular activities, that's when the real challenge begins. Staying clean and sober while dealing with the temptations and hassles of the outside world is a continuing struggle. To help you maintain your sobriety, here are six tips that will help you stay drug-free and sober.
Go to meetings
Going to twelve-step and self-help recovery groups regularly will provide a powerful reinforcement of your commitment to stay sober. You don't have to try to figure out how to stay sober on your own –twelve-step sponsors and mentors are there to help with support, advice, and insights gleaned from their own experience.
Avoid triggers
Get enough rest and stay away from the people, places, and situations that led you to abuse drugs and alcohol in the past. Staying well-rested and avoiding getting too hungry can help you control cravings, which is critical when you are trying to stay clean after detoxing from drugs. There are going to be sometimes you can't avoid triggers entirely; in these cases, bring a support person who will remain sober with you and can help you navigate precarious situations.
Lean on your support network
Don't be afraid to reach out to your support network. The bonds and friendships you developed in rehab gives you a strong support network of people who have been through similar experiences, and are truly committed to your long-term recovery. They can help keep you on the right track. One of the difficulties of getting clean without rehab is that you don't have the built-in support network that develops in rehab. If you are in this position, reach out to trusted family members and your twelve-step group to form a support network.
Develop a new healthy routine
One of the keys to staying clean and sober for the long haul is replacing your old destructive behaviors with a new, healthy routine. Much of the therapy in rehab is designed to help you think and behave differently so you can replace negative patterns with positive behaviors. Even something as simple as joining an exercise class can help – as you feel healthier and see positive changes, you will find it easier to avoid falling back into substance abuse.
Volunteer
Volunteering to help others can do a great deal to help you remain sober. Volunteering in a soup kitchen, elderly care center, or homeless center will occupy your time and mind, and can bring some much needed perspective. You'll also see an improvement in your self-esteem as you make a positive impact on others.
Follow your aftercare plans – when you stay with them, they really work!
Sticking to your aftercare plan is an essential part of staying clean and sober. Your aftercare plan was devised to give you the support and guidance you need to maintain your ongoing sobriety while dealing with the pressures of everyday life. Your therapy and addiction aftercare routine can be adjusted if needed to ensure it is meeting all your recovery needs in a Tampa drug rehab center..
If you or a loved one needs help with abuse and/or treatment, please call the WhiteSands Treatment at (877) 855-3470. Our addiction specialists can assess your recovery needs and help you get the addiction treatment that provides the best chance for your long-term recovery.