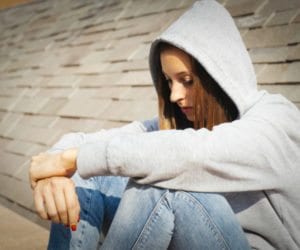 Learn How Drug Treatment Centers for Teens can help get your son or daughter on the road to recovery
For youth who need help with substance abuse problems, a drug treatment center for teens is the best choice. Ideally, rehab centers that use the National Institute on Drug Abuse (NIDA) evidence-based approaches for treating teenage addiction are most effective.  These approaches include family-based and behavioral interventions, as well as the use of medications. The aim of each specific approach is to treat the different aspects of teenage drug use and its effects on the addict, his family and society.
An intervention may be necessary to bring the substance abuse problem to the forefront and have the teenager agree to get the help he needs to recover. A well trained interventionist should lead the process, and use his professional judgment to select which approach would be most effective for the teen and his family. Once the goal of the intervention is attained, the teenager should enter a drug rehab treatment center for teens.
Teen drug addiction treatment should focus holistically on the physical, psychological and spiritual needs of the teenager and his family. The drug treatment center program should employ evidence-based approaches that will prepare the teen to live a drug-free life. Some of the proven methods of treatment include:
Individual and group counseling
Family counseling and education
Relapse prevention
12-Step approaches
Alternative therapies
Support group meetings
Physical activities
Behavior modification therapy
Behavioral therapy leads teens to actively participate in their recovery by offering incentives that seek to identify and change destructive thoughts and behavior patterns. By modifying the thoughts and behaviors that initially led to substance abuse, the teen can begin to re-program his mind with healthy thoughts and avoid future substance abuse. By breaking negatively conditioned thoughts, the patient becomes free from the compulsion or desire to seek out drugs. Another core element of behavioral modification therapy is teaching the teenager how to develop effective coping mechanisms when they are confronted with strong emotions, life problems, cravings and triggers.  The teen learns to become self-aware and begins to monitor his thoughts and feelings. When he recognizes a destructive thought pattern he immediately applies the mental restraints of self-control and emotional regulation. By learning these self-control skills, the teenager is able to manage his thoughts and behaviors and avoid anything that would have provoked him to use drugs.
The drug addiction treatment center for teens should also have a comprehensive family therapy program. This type of therapy will assist the family in improving communication skills and interactions within the family unit. The family is also taught other life skills that will help them manage stressful situations and environmental cues that may trigger an intense desire to use drugs. Family therapy aims to address all of the family's problems, not just the drug abuse. Some of these
Communication
Conflict
Learning disorders
Mental health
Behavioral problems
School work and attendance
Peer networks
Research indicates that family therapy is one of the most effective teen drug addiction treatment programs. The teenager will have to live with at least one parent and be subject to their control, rules and support. Healthy communication, interaction and support of the family unit are vital to the recovery of the teenager's addiction.
The drug treatment center should physically and psychologically assess the teenager and a treatment program should be tailored to address his specific needs. Assessment should identify the teenager's gender, family relationships, psychological development, school and community status, cultural and ethnic features and any physical or mental conditions. The teenager should continue to stay in a treatment program until he is ready to manage a drug-free life on his own. An after care program for the teenager may include attending support group meetings and seeing his counselor or therapist.
This assessment of teen drug addiction treatment should be considered if you are in the process of selecting a drug addiction center for teens.
If you or a loved one needs help with abuse and/or treatment, please call the WhiteSands Treatment at (877) 855-3470. Our addiction specialists can assess your recovery needs and help you get the addiction treatment that provides the best chance for your long-term recovery.