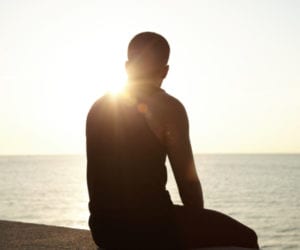 Learn why an out of state drug rehab could help with your addiction issues
One of the many benefits of out of State drug rehab treatment programs is that there is a significant increase in program completion. Being away from family and friends, and all that is familiar gives a recovering addict the time he needs to focus on his recovery. The addict is not in a hurry to leave the rehab during this critical time is his recovery and he is not being pressured to come home by a spouse, child or other family member. An out of State rehab gives the addict a safe haven to complete his treatment before venturing back out into the world.
By not limiting yourself to one area, there is more of a selection to the type of rehab center you may be interested in. Being away from your home State has many advantages for the recovering addict which include:
1.) Out of state drug rehab centers come in many shapes and sizes, offering lush, luxury amenities or natural settings in the great outdoors. Some rehab centers are in warm weather areas and offer tranquilizing rest and relaxation on the beach, and a chance for physical and psychological refreshing and renewal. Other rehabs are out in the country where hiking, fishing and equine therapy help the addict clear his mind and enjoy being one with nature. There are luxury rehab centers that offer excellent services and amenities that rival the finest hotels.
2.) Another great benefit of out of State rehabs is that the addict is able to get away from all the people and places that influenced his drug or alcohol abuse. By removing himself from the familiar daily life of addiction, the addict is able to free himself from old behavior patterns that need to be broken. He also removes himself from toxic people and situations that had a negative impact on him. By taking control of his environment and providing a safe place for himself, the addict can begin the process of healing and restoration without any negative input from the past.
3.) Another top feature of out of State rehab centers is that the addict is in a new and healthy environment. It is like being promoted out of a bad situation into an environment that understands him and his needs and has the resources to help. His new community assists him in recovery along with his new peer support group. He will be able to focus on the treatments, therapy, education and skill sets that he will be learning. It is like being cocooned in a chrysalis to be nurtured until he is ready to emerge and soar like a butterfly.
4.) Another reason for the addict to complete the rehab treatment program is that he has spent a good deal of money to go to the out of State rehab center. The thought of leaving early and not completing the program would be like throwing the money away. This fact of not wanting to lose his investment money is what keeps some addicts centered on the program until completion.
5.) The addict will be in a place where he can begin to enjoy some of the small pleasures of life again. Depending on the type of rehab center and the location it is in will determine what local attractions he can take a part in. He might enjoy swimming, tennis, hiking trails or horseback riding. Recovery will be like a mini vacation where the recovering addict will learn to live a new type of life that can be enjoyed and favored.
The National Institute on Drug Abuse (NIDA) reports that rehab treatment programs that offer medical and behavioral therapies are quite effective in treating recovery from drug and alcohol addiction. There are also many benefits as to why out of State rehab centers can be beneficial to a recovering addict. Perhaps a change of location is the perfect fit for someone you know who has decided to get recovery treatment for their addiction.
If you or a loved one needs help with abuse and/or treatment, please call the WhiteSands Treatment at (877) 855-3470. Our addiction specialists can assess your recovery needs and help you get the addiction treatment that provides the best chance for your long-term recovery.