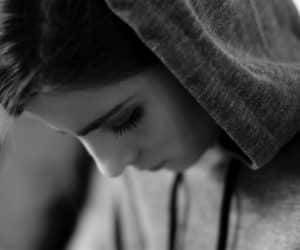 Six tips on how to prevent college drug abuse from claiming your child
With drug abuse rates still rising on college campuses, parents need to know how to help prevent college drug abuse by their children.  Here's six tips that will help. It's every parent's nightmare: sending your son or daughter off to college, only to have your child develop a serious drug or alcohol abuse problem. 
According to the 2015 Monitoring the Future College Students and Adults Survey Results, drug and alcohol abuse continue to rise among college students. Daily marijuana use is at an all-time high among college students, and the abuse of alcohol, cocaine, and stimulants, the most common college drugs, continues to damage young lives. If you are wondering how to prevent college drug abuse in your teen, the following tips will help.
Choose the right college
Campus attitudes towards drug and alcohol abuse have a great deal of influence on whether students will develop a substance abuse problem. Look for learning institutions that have implemented policies to reduce drug and alcohol abuse in college students. These colleges:
Have strong academic requirements
Strictly enforce their policies with regards to the consequences of drug use
Ban alcohol in dorms and campus (what is known as a "Dry" campus)
Monitor fraternities and other social organizations to ensure compliance
Have a "No tolerance" policy towards campus drug and alcohol use
Discuss the consequences of drug abuse
College students often have a distorted views on drugs, the side effects of drug abuse, and the realities of drug addiction. Never minimize the risks, but don't inflate them with speculation and hyperbole, either. Educate your student with scientifically proven facts about drug abuse.
Maintain open communication
It is possible to encourage your college-age kids to grow into their independence at college without abandoning them to handling it on their own. If possible, set up a regular time to chat and catch up on how they are doing. Don't demand specifics, but pay close attention to how they are doing in classes and their personal life.
Arm them with stress-management skills
College students face a lot of stress at college, even if they are overjoyed to be there. They are living alone for the first time, trying to keep up with the responsibilities of schoolwork, and feeling their way through the morass of social relations. Many college students turn to drugs and alcohol to cope with this stress with disastrous consequences. You can help by making sure your student has tools that will help her or him cope with the stresses of college life in a productive, sane manner. You can do this by getting them involved in positive activities that will provide an outlet, such as
Holistic life management techniques such as yoga, medication, or guided visualization
Involvement in sports and exercise
Hobbies, such as painting, music, or drama
Emphasize that performance isn't everything
Stimulants are still some of the most common college drugs of abuse, used by students looking for an extra edge to help them keep up with high expectations about school performance and grades. Make sure they understand that their health is more important than grades.
Be alert to early warning signs
The best time to stop college drug abuse is before a real problem has developed. All too often parents excuse away their teens' drug abuse as "experimentation," instead of getting them the help they need. If you start to see the warning signs of drug abuse, don't delay. Get your teen to talk to an addiction specialist for an evaluation.
If you or a loved one needs help with abuse and/or treatment, please call the WhiteSands Treatment at (877) 855-3470. Our addiction specialists can assess your recovery needs and help you get the addiction treatment that provides the best chance for your long-term recovery.