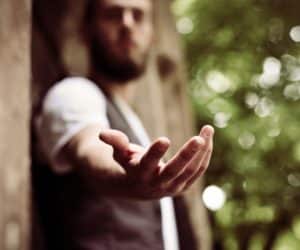 Wondering how to get someone into rehab? Learn four steps that can help your intervention succeed
Figuring out how to get someone into rehab is not easy, but there are some steps that can increase your chances of success. Convincing a loved one that he or she needs to enter rehab for drug addiction can be difficult, for several reasons. Many individuals who are struggling with drug abuse are in denial about their addiction and the effect their drug use has on those around them. Others are afraid to enter rehab because they are reluctant to face the pains of withdrawal or deal with the emotional issues that led to their addiction. We have some tips and advice on how to get someone into rehab that may increase your chances of getting your loved one to enter an addiction treatment program.
Use a considerate, calm approach
If you've ever watched some of the reality shows about addiction, you may think you need to stage a confrontational intervention to get someone into rehab. Actually, that kind of aggressive approach often backfires, escalating into violence and leaving addicted individuals feeling even more alone and resistant to entering treatment. Most addiction specialists and counselors agree that is not how to get someone to go to rehab. The best approach is to remain calm and focus on the benefits of treatment to provide the individual with incentives for entering rehab.
Consider getting a rehab professional to help
If there are a lot of emotional issues or bad feelings between the addicted individual and his or her family and friends, consider asking an addiction specialist to perform the intervention. It can sometimes be easier for a person to discuss emotional issues such as addiction and the need to enter treatment with a stranger. Conversations about past drug use often stir up feelings of guilt, anger, and betrayal  in addicted individuals, particularly when the participants are the ones who have been the most injured by the effects of their addiction. Anger at themselves can cause addicts to lash out at anyone involved. With a trained addiction professional directing the conversation, there may be a better chance that your loved one will be calm enough to listen and be convinced to enter rehab.
Provide reassurance they will have help coping with withdrawal symptoms
One of the greatest challenges when you are trying to figure out how to convince a loved one to go to rehab is knowing what to say to calm their fears of withdrawal symptoms during detox. Most addicts have already endured some withdrawal pains and they are aware of how agonizing the cravings and cramps can be. The thought of enduing even more severe symptoms for several days while they detox is understandably terrifying.  You can research treatment options and find a rehab program that offers medically assisted detox, where addicted individuals can receive medication to alleviate the symptoms of withdrawal. Reassure your loved one that he or she will not have to face the agonies of withdrawal on their own without something to mute the pains, craving, and cramps
Pledge to support your loved one throughout the recovery process
It takes a lot of courage to stop taking drugs, especially when you believe you have damaged your relationships and alienated everyone who used to care for you. Reassure your loved one that you will be there for them if they are willing to get treatment for their addiction. Pledge that you will participate in family therapy sessions, attend support groups, and join in meetings to support their sobriety. Knowing that you will be there to support them may give your loved one the courage they need to get treatment for their addiction.
If you or a loved one needs help with abuse and/or treatment, please call the WhiteSands Treatment at (877) 855-3470. Our addiction specialists can assess your recovery needs and help you get the addiction treatment that provides the best chance for your long-term recovery.