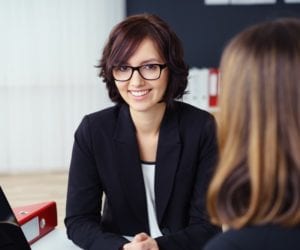 Learn how to avoid an addiction relapse after treatment at White Sands Treatment Center
One of the most important treatments for addiction recovery is to train the recovering addict about how to prevent a relapse.  Relapse prevention techniques for substance abuse are an integral part of cognitive behavioral therapy that assists the patient in maintaining his sobriety.  According to a 2002 United Nations study on drug control and crime prevention, there are currently about 185 million drug users worldwide. The need for effective treatment is obvious and new approaches and models are being developed and utilized to curb future addiction. Relapse prevention techniques within the cognitive behavioral therapy model have proved to be effective in equipping the patient to prevent relapse.
Relapse prevention strategies are designed to teach recovering addicts self-control, how to change their destructive thoughts and behaviors into healthy alternatives, and how to avoid an addiction relapse. If you are recovering from addiction and would like to learn more about relapse prevention, here are some of our tips for avoiding relapse:
Focus
Stay focused on your recovery and maintaining your sobriety. Become as self-aware as possible, focusing on the things you think about, what comes out of your mouth and the actions you take. Are they conducive to your recovery, or are they self-sabotaging entities that you have to get rid of? Becoming aware of your thoughts and behavior will help you see where you need to change, and then implement that change.
Avoid Temptation
Another one of our tips for avoiding relapse is to rid yourself of all temptation. Anything, or anyone, that may provoke you to do drugs or drink alcohol has to be avoided. Don't associate with former drinking buddies or friends who still use drugs. Stay clear of places you went to get high, and remove all drug paraphernalia and alcohol from your home. Don't watch movies or expose yourself to anything that elevates drinking or using drugs as something attractive.
It Wasn't Love
Don't allow yourself to romanticize addiction like it was some great love affair you had. It wasn't great and it wasn't loved. You may have thought it was great or fun because you were not thinking with a normal mind at the time. You were thinking with a mind that was altered by substances that affect the executive functions of the brain. These functions involve cognition, memory, attention, planning, reasoning, problem-solving, discernment and making sound judgments.
Stay Connected
Another tip on how to avoid addiction relapse is to stay connected to your support group. Build a great support system for yourself that can include: family, friends, support group meetings, your counselor or therapist, a religious leader, etc. You need people that you can trust and talk to when you are concerned about something, need advice, information, or just reassurance.
Strategies
If you are experiencing cravings, practice the strategies that you learned at the rehab center. Do not act foolishly and react to the triggers. Distract your mind from the cravings by doing something physical, like taking a walk or bike ride. Or call a friend from your support group to talk it through. Before you know it, the cravings will be gone – they usually last about 15 minutes. Use these strategies whenever you have thoughts about using drugs or alcohol again, and read this list of relapse prevention techniques for substance abuse.
Do whatever it takes to put your mind back into the right place. You can meditate or pray, listen to music, sing, exercise, cook, or shop. The key here is to keep your focus on staying sober. You are in control of your mind and you have the ability to remove from it whatever you want to. Don't give in to a dysfunctional mindset, but keep renewing your mind with healthy, positive thoughts.
Keep this list of tips for avoiding relapse in a place where you can see them so that eventually they become second-nature to your thinking. You can avoid relapse when you follow the right rules.
If you or a loved one needs help with abuse and/or treatment, please call the WhiteSands Treatment at (877) 855-3470. Our addiction specialists can assess your recovery needs and help you get the addiction treatment that provides the best chance for your long-term recovery.