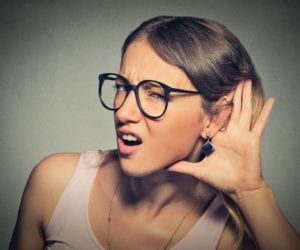 If you've asked, "what is opioid replacement therapy", read more from White Sands and find out everything you need to know
The divisive issue of opioid replacement therapy is an important one. For some addicts, it is the only foreseeable hope that they have for living a clean life. But what is opioid replacement therapy?"
Some detractors of the idea say the addict is simply substituting an illegal substance for a legal one. Perhaps, opioid replacement therapy is a way of enabling the addict to continue using.
While proponents believe that the opioid replacement therapy is a last hope and only means by which some addicts will be able to live a clean lifestyle.
Opioid Replacement Therapy
People who are addicted to prescription opioid painkillers are forty times more likely to be addicted to heroin whereas someone who is addicted to alcohol is two times more likely to be addicted to heroin.
Addiction does not discriminate. Success and wealth does not bar one from falling into the grips of addiction.
What is opioid replacement therapy? Opioid replacement therapy is where a physician administers medication in order to ease, or ween, people off of their addiction to opioids.
By activating the opioid receptors in the brain, these drugs are meant to replicate the drug they intend to conquer.
Two popular choices for this treatment include methadone and suboxone.
Methadone is a full opiate agonist and cannot be administered outside of a clinic. Thus, making it difficult to plan a life around.
Suboxone, on the other hand, is a partial opiate agonist and can be taken at home by the patient.
Addicts who would like to be considered for this type of treatment typically must have been addicted to the substance (maybe, heroin) for at least one year and have already tried and failed to become sober.
There is about an eighty percent relapse rate for opioid users. As such, there is a movement in the thinking of the medical community where doctors say addiction should be treated like any other chronic disease, such as asthma or diabetes. Relapse is part of recovery and people should be aware of it.
If you are still wondering, "what is opioid replacement therapy?" please contact White Sands Treatment for further guidance.
Alternative Drug Therapy
Alternative drug therapy is treatment that is not based on western medicine – but focuses using unorthodox methods of treatment. When considering, "what is opioid replacement therapy?" you should also consider combining alternative drug therapy.
When one combines a non-mainstream practice with conventional practices then it becomes complementary drug therapy, or, integrative medicine.
These approaches can be categorized into two subgroups – mind and body practices or natural products.
Natural products include dietary supplements such as vitamins (like fish oil). Natural products also include botanicals.
Mind and body practices include (but are not limited to) acupuncture, deep breathing, yoga or Tai Chi, meditation, massage, specific diets, homeopathy, progressive relaxation, and guided imagery.
Acupuncture is a popular practice. While the name conjures images of needles being poked into your skin, it is reported to be fairly painless. The acupuncturist works with you to target specific points on the body and uses an array of procedures to do so.
Yoga has gained popularity recently. It is good for the body and the mind. Through a series of different poses, your body will be kept in shape by this practice. Additionally, it helps your body become more flexible. Yoga, however, is a fantastic way to bring clarity and focus to the mind.
With alternative drug therapy alone, it may be very difficult to kick your drug habit. However, with integrative medicine, you might have a better chance. With a combination of opioid replacement therapy and non-traditional practices you will be able to live a happier life.
Contact the professionals at White Sands Treatment today for more information.
Sources:
http://news.harvard.edu/gazette/story/2015/10/working-to-break-heroins-grip/
https://nccih.nih.gov/health/integrative-health
If you or a loved one needs help with abuse and/or treatment, please call the WhiteSands Treatment at (877) 855-3470. Our addiction specialists can assess your recovery needs and help you get the addiction treatment that provides the best chance for your long-term recovery.