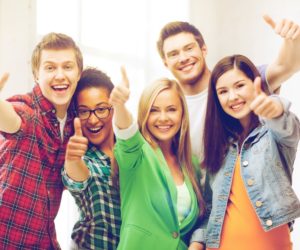 Find Out More: What are the most successful rehab programs and what really makes them effective?
Something that top-rated addiction treatment centers and the most successful rehab programs have in common, is that they apply a variety of medical and therapeutic mechanisms, and adjust the modality to each individual. For example, most successful alcohol rehab programs, offer medical and non-medical detox. By having both options available, the center ensures that they can effectively treat and handle withdrawal symptoms in both patients that have had a long struggle with alcoholism, or those who've had a short substance abuse history.
Moreover, when wondering what are the most successful rehab programs, it's important to also look at what other holistic activities they can offer to complement your therapeutic program. Top rated addiction treatment centers offer diverse practices that serve to develop new, positive behaviors.
Most successful rehab programs have jumped on the modern wave, and as part of their holistic activities, are offering art therapy, music therapy, biofeedback, equine therapy, acupuncture, yoga and meditation, outdoor sports, etc.
These practices ensure that you – not only take your physical and mental well-being into focus – but they also promote that they become a part of your new lifestyle; when you adopt these practices as a part of your new routine, you tend to ignore or dismiss old habits and triggers that could cause a relapse.
Another key factor that top rated addiction treatment centers take into consideration, is the environment that they can offer. Not only by being substance-free, but many facilities provide you with a luxury-like stay.
Whether you prefer inpatient residential rehab, or you decide to take the route of an outpatient, successful rehab centers usually start your day on an upbeat note: with a healthy breakfast, a morning work-out and counseling sessions to track your progress.
If you decide for a residential center, your day will also include time for leisure; personal activities you may enjoy include reading and music time, spa treatments, group activities, group sports and a comforting dinner to end your day.
Some of the most successful alcohol rehab programs also offer 12-step therapy treatment, as part of your rehabilitation program. Usually held after dinner time, these sessions serve as a safe and anonymous haven to share experiences with other patients in recovery.
Finally, the last thing to consider when researching what are the most successful rehab programs, is what type of aftercare they can offer you. A successful and effective rehab program will offer you a strong support system to lean on even after leaving a facility.
That support system can come in the shape of group meetings, private sessions with counselors, activities with your peers, etc. By providing you with a space to talk and seek comfort whenever necessary, an effective rehab treatment gives you the assurance you need to maintain sobriety in the long term.
If you or a loved one needs help with abuse and/or treatment, please call the WhiteSands Treatment at (877) 855-3470. Our addiction specialists can assess your recovery needs and help you get the addiction treatment that provides the best chance for your long-term recovery.