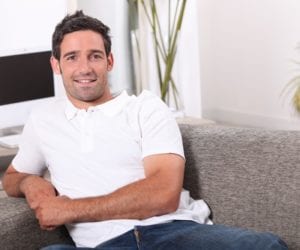 A Discussion on Tampa Sober Living Homes.
One option for recovering drug addicts who need further assistance after a rehab program is a sober living home. Tampa sober living homes facilitate an environment where like-minded individuals can get to know each other and build a network of sober people. For more information, contact WhiteSands Treatment at (877)-855-3470. Whether or not you choose to live in a sober living facility, building a sober network is very important for those in recovery. Studies have shown the aforementioned to be true. Triggers can be anywhere – and people have bad days. So, when this happens, it is sometimes advantageous to call someone else who is going through recovery as well.
According to an article in the US National Library of Medicine, Sober living houses are alcohol and drug-free living environments for individuals attempting to abstain from alcohol and drugs. The residents pay for the costs because these facilities are not funded (or licensed) by state or local governments.
Characteristics
A sober living home in Tampa (and elsewhere) is structured in a way that promotes abstinence of drugs and/or alcohol. The main characteristics are as follows:
Alcohol and drug-free living
Mandated attendance at twelve-step meetings, such as NA (Narcotics Anonymous)
Resident pays rent and other costs
The requirement to adhere to the rules, such as, remaining abstinent from drugs and alcohol and helping with chores.
Residents may stay as long as they would like to – so long as they are in compliance with the rules.
At some Tampa sober living homes, there is even a "residents' council," which functions as a sort of government for the residents. In this case, the facility may be operating under the more contemporary model of sober living known as the "social model approach." Other houses use more of a "strong manager" model where the individual running the place makes and enforces the rules.
Recovery
Sometimes, one may feel they are not strong enough to return to their home environment immediately following a rehab program. When this is the case, they sometimes choose to transition at a sober living home in Tampa.
Have you recently completed a drug rehab program and want more information on Tampa sober living homes? Call the professionals at WhiteSands Treatment today at (877)-855-3470.
Tampa sober living homes promote wellness and sobriety. A vital component to recovery while living at a sober living home (or not) is to become involved in a twelve-step mutual help group, such as Alcoholics Anonymous. Not only must you attend the meetings, you are encouraged to volunteer for service positions that support those meetings.
Residents at sober living homes are encouraged to provide support to their neighbors. Those with the longest time in the house are similar to mentors for the new residents. This attitude is also encouraged at the twelve-step meetings. "Giving back" is an integral part of recovery.
Have you ever heard the term "halfway house"? The best sober living homes can also be called "halfway houses." The terms are interchangeable. These are safe places for recovering addicts to stay when transitioning back to real life. They need not worry about being thrust back into their old environment.
Through experience, the professionals at White Sands Tampa have learned that people in recovery tend to have higher success maintain sobriety when they join a sober living home. The best sober living homes offer treatment center benefits so that you can easily access meetings and counselors. Now that you have completed rehab, it is time to consider your options. Sober living homes are a great way to transition back into society.
If you or a loved one needs help with abuse and/or treatment, please call the WhiteSands Treatment at (877) 855-3470. Our addiction specialists can assess your recovery needs and help you get the addiction treatment that provides the best chance for your long-term recovery.