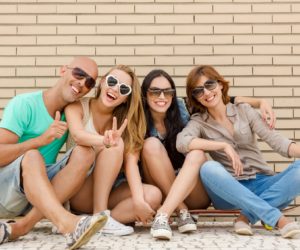 How Residential Drug Treatment Tampa Will Change Your Life
Drug addiction is a serious disease that needs to be addressed immediately. Are you tired of living a life ruined by drug addiction? Are you ready to put drug abuse behind you and start a new way of living? If so, Residential Drug Treatment Tampa is ready to guide you down the right path to recovery. Making the decision to end your self-destructive lifestyle and get help at a residential drug program Tampa will help you create a new life full of pride, opportunity, and happiness.
Many individuals addicted to drugs and alcohol fear that rehab won't work for them. Sometimes, addicts may feel that since they've been living an addiction-filled lifestyle for so long, there might not be enough help out there to fully change their ways. At Tampa residential facility for drug addiction, we believe that no one is ever "too far gone" for positive and lifesaving changes.
This is why our drug addiction specialists focus on the motivation behind drug use and discover any underlying medical conditions present as well. Specialized treatment plans allow counselors to reach patients at Residential Drug Treatment Tampa the chance to reach their individual potential.
Not all drug addictions start for the same reason, and not all addicts react to the same type of care. At Residential Drug Treatment Tampa, counselors work one-on-one with patients to address physical, mental, and emotional needs prior to entering the inpatient program. A firm understanding of each individual case will guide our addiction specialists in the right direction when it comes to your care.
What Does the Residential Drug Program Tampa offer?
We understand that considering an inpatient drug treatment program can cause feelings of nervousness and anxiety. However, our compassionate approach and innovative therapies will make the detoxification process as comfortable as possible for you or your loved one. During our medical detox process, we're available 24 hours a day to ensure a safe detox. Counselors are available at all times for emotional support since we know the detox process brings on emotional changes just as much as it does physical changes.
Some withdrawal symptoms can be severe and be harmful to patients, depending on the substance that was being abused and the severity of the problem. At the medical professional's discretion, medication may be prescribed to residents, depending on the condition during the detox process.
Getting clean is not all about ridding the body of harmful substances for physical health benefits. Sobriety is driven by the mind. Our individual and group therapy sessions teach cognitive behavioral skills and coping strategies to encourage residents to strengthen their core and achieve stability. These skills are strengthened during the residential program, so individuals are at an advantage once they return to everyday life.
Stress is a huge factor in addictive behavior. By participating in core-building counseling sessions and focusing on the psychological aspect of addiction, residents at the Tampa residential facility for drug addiction are able to achieve and maintain clarity and stability during their stay.
Residential Drug Treatment Tampa welcomes anyone with the desire to start a new way of living without the constant struggle with drug and alcohol addiction. Although the thought of entering an inpatient rehab facility can be overwhelming, we at WhiteSands Treatment assist you every step of the way from the initial evaluation, the detox process, inpatient counseling, and relapse prevention programs afterward. Don't let the fear of starting a new life keep you from reaching the healthy lifestyle you are meant to enjoy.
Sources:
https://www.drugabuse.gov/publications/principles-drug-addiction-treatment-research-based-guide-third-edition/drug-addiction-treatment-in-united-states/types-treatment-programs
If you or a loved one needs help with abuse and/or treatment, please call the WhiteSands Treatment at (877) 855-3470. Our addiction specialists can assess your recovery needs and help you get the addiction treatment that provides the best chance for your long-term recovery.