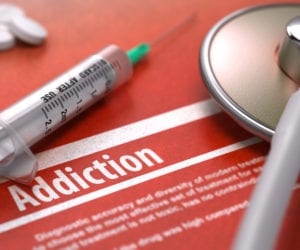 What to Expect at a Tampa OxyContin Rehab
Have you ever tried to quit your addiction to OxyContin on your own? If you have, you know that quitting your addiction on your own is nearly impossible. Using a Tampa OxyContin rehab facility can help you through the entire process starting with the admittance process. Then a qualified counselor will sit with you and decide what the best treatment plan will best serve your individual needs. We will explain to you the different steps it takes to begin your journey to a sober life.
OxyContin is an analgesic that in recent years has become high in popularity for illegal drug use. For those who are prescribed this drug for pain relief due to surgery or injuries, it is a powerful and helpful drug. OxyContin is equivalent to morphine. OxyContin's uniqueness is that it is time released within 24 hours, allowing people in pain to feel relief for the whole day.  Are you considering going into a rehab to assist you with the difficulty of OxyContin withdrawals? get OxyContin treatment in Tampa.
Prescription analgesics have become the number one cause of overdoses that have been known to cause death. It should come as no surprise that OxyContin is highly abused throughout the nation. It causes an enhanced euphoric effect and lessens anxiety, giving the user a totally pleasurable experience. OxyContin is an exceptionally addictive drug, because of its similarities to heroin and morphine. Using a Tampa OxyContin rehab is a place you have to consider to get the help you deserve should you become addicted.
Few people are able to abruptly stop OxyContin addiction on their own. In most instances, detox is a must on your journey to sobriety. When going to detox your best choice is a Tampa OxyContin rehab.  But, keep in mind that with detox comes a plethora of withdrawal symptoms. These withdrawal symptoms range from mild to severe they can cause:
Nausea
Vomiting
Diarrhea
Fatigue
Depression
Coughing
Running nose
Teary eyes
Sweating
Anxiety
Shaking
Increased heart rate
Muscle aches
The withdrawal symptoms can start four to 6 hours from the last consumption of this drug. The symptoms are at its greatest around 72 hours after you stop using it.  This usually begins to subside in about seven to ten days.  Some people just cannot deal with these symptoms. A numerous amount of people would much rather continue abusing the drug to avoid the effects that are caused by detoxing.  We urge you do not go it alone, seek OxyContin treatment in Tampa. In the end, it is all worth it, in order to get your life back.
Sometimes medications can be used to aide with the symptoms of opiate withdrawals, such as:
Methadone, it assists in relieving withdrawal symptoms making the detox phase easier.
Buprenorphine shortens the detox period and helps the symptoms
A supreme choice when deciding where to go for treatment would be a Tampa OxyContin rehab facility. We understand this is a difficult process, and some of us here have had to go through these same phases. But we are here to help you and let you know you are not alone in this journey. We will help you every step of the way.
Sources:
https://www.drugabuse.gov/about-nida/legislative-activities/testimony-to-congress/2016/americas-addiction-to-opioids-heroin-prescription-drug-abuse
If you or a loved one needs help with abuse and/or treatment, please call the WhiteSands Treatment at (877) 855-3470. Our addiction specialists can assess your recovery needs and help you get the addiction treatment that provides the best chance for your long-term recovery.