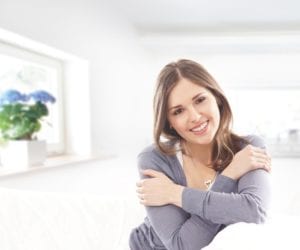 Understanding the Benefits of Inpatient Drug Rehab
Understanding the benefits of inpatient drug rehab are integral to overcoming your addiction. There are features of inpatient treatment that cannot be replicated in outpatient treatment. If you find yourself wondering, "Where can I find an inpatient rehab near me?" call White Sands Treatment at (877) 855-3470 for the information you need.
Addiction
Addiction is chronic and relapsing disease that is characterized by compulsive drug-seeking behavior. While drug addiction begins with the individual voluntarily taking drugs, the subsequent addiction is not voluntary. The person will lose the ability to control their own actions. Long-term drug use affects the brain – which is part of the reason that the addict is unable to stop. Tolerance is built over time, making it more and more difficult to stop using the substance. The parts of the brain that are affected by drug use include those involved with learning and memory, reward and motivation, and control over their own behavior.
Benefits of Inpatient Drug Rehab
What are the benefits of inpatient drug rehab? Inpatient rehab is normally offered in thirty-day, sixty-day, and ninety-day increments. One of the key features of inpatient treatment is the mere fact that the addict is cut-off (for all intents and purposes) from the rest of society. This is important because it allows the individual to focus on their recovery without any distractions from the outside world. Additionally, they cannot contact their drug dealers or drug addicted friends.
If you are curious as to, "where can I find an inpatient rehab near me?" or if you are wondering whether outpatient or inpatient drug rehab is right for you, help is always available. The professionals at White Sands Treatment will be happy to assist you. Call now at (877) 855-3470.
Principles of Effective Treatment
Scientific research from the 1970's gives us the basis for the principles of effective treatment that are used today in treatment programs across the United States.
No single course of treatment is right for every person.
Addiction is a curable disease which affects behavior and brain function.
Treatment programs need to test patients for hepatitis, tuberculosis, HIV/AIDS, and other infectious diseases.
Treatment need not be voluntary to work.
Individuals must have quick access to drug treatment.
If the individual is put on medication during rehab, they must be monitored carefully.
Drug treatment must address all issues plaguing the addict – not just the drug use. For example, bipolar disorder or severe depression, must be treated along with the addiction in order for the individual to truly get better.
Medically assisted detox is not treatment, but only the first step in the process.
One must remain in treatment for as long as they need to in order to overcome their addiction.
Medication and therapy are commonplace in rehab.
Counseling and cognitive behavioral therapy are also common in rehab.
So, which is better – outpatient or inpatient drug rehab? This depends largely upon the addicted individual. The benefits of inpatient rehab are boundless. Treatment has steps and those who would like to become clean should follow through with all of them. For example, detox is not treatment – it is only the first phase. Those who do not enter into a rehab facility following detox are likely to relapse.
Inpatient rehab is a place where you can receive around-the-clock-care by trained individuals. There is no need to be alone during this process. At a rehab facility, you are part of the community since everyone there is there for the same purpose – to get clean. These programs are intensive – and they are designed that way for a reason. People who have had a rough go at attempting to become sober in the past will benefit greatly from a residential program.
If you or a loved one needs help with abuse and/or treatment, please call the WhiteSands Treatment at (877) 855-3470. Our addiction specialists can assess your recovery needs and help you get the addiction treatment that provides the best chance for your long-term recovery.