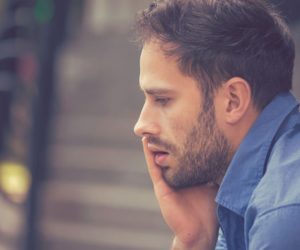 Fort Myers heroin rehab at White Sands can help you recover
Heroin is a highly addictive street drug that can wreak havoc on a user's physical, mental and emotional well-being. According to the Centers for Disease Control and Prevention (CDC), heroin accounts for an estimated 20 percent of drugs abused in the United States alone. If you or someone you love is stuck in the cycle of addiction, heroin rehab in Fort Myers is attainable. Learn more about heroin addiction treatment and Fort Myers heroin rehab below.
What is Heroin?
Heroin is an illegal and highly addictive drug that comes from morphine, a derivative of the poppy plant. Many people associate heroin use with injections alone, but it can also be smoked or snorted. Heroin is known for inducing a deep state of relaxation and feeling of euphoria. It can also cause drowsiness, reduce pain and make users feel warm.
With repeated use, heroin use can take a toll on all aspects of an individual's life. It can ruin their health, lead to mental health problems and destroy their finances. This is why it is critical to seek help as soon as possible. Our team of addiction specialists are available to match you with the right program for your needs. Call (877)855-3470 to get started!
What Are the Effects of Heroin?
Abusing heroin can result in a variety of different effects, all of which can serve as red flags to the presence of a serious and life-threatening addiction. The following are most commonly associated with this drug:
Excessive itching
Constricted pupils
Nausea or vomiting
Sleepiness
Low body temperature
Light sensitivity
Slow breathing and/or heart rate
Cyanotic (blue-toned) hands, lips or feet
What Kind of Treatment is Available?
Fort Myers heroin detox is an effective starting point in the recovery process. During detox, the body is able to break its dependence on harmful substances in a controlled way. You can look forward to receiving constant supervision and assistance from a team of medical professionals while you release built-up toxins. Detox typically lasts no more than two weeks.
Once you complete detox, rehabilitation should be your next step. Inpatient Fort Myers heroin addiction treatment offers the most effective care. This type of residential program requires patients to live on-site for a brief period of time. It offers 24/7 supervision which significantly reduces the risk of relapse during the treatment phase of recovery.
Outpatient rehab is another option worth considering if you require flexibility and affordability. However, it is not ideal for anyone struggling with a long-term or severe addiction as it does not offer constant supervision. Patients typically attend this type of treatment on a daily basis for a few hours. Over time, the services may be faded out.
Both inpatient and outpatient rehabilitation offer similar services such as on-site therapy, recovery meetings and the chance to socialize with other people also going through the recovery process. Other amenities may include access to fitness equipment, meditation rooms, and even art or music therapy. All of these offer patients the chance to develop new hobbies and interests and can serve as coping mechanisms to fight cravings. If you are unsure of what type of treatment is best for your needs, simply get in touch with us by phone to speak with one of our knowledgeable specialists.
If you or someone you love is living with an addiction to heroin, don't hesitate to reach out for help. Our team is available to assist you on your path towards recovery.
If you or a loved one needs help with abuse and/or treatment, please call the WhiteSands Treatment at (877) 855-3470. Our addiction specialists can assess your recovery needs and help you get the addiction treatment that provides the best chance for your long-term recovery.