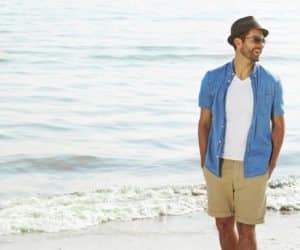 Alcohol and Depression Treatment Tampa
If you or someone you love is struggling with an addiction to alcohol and a mental illness such as depression, you should know that help is just a short phone call away. According to The Substance Abuse and Mental Health Services Administration (SAMHSA), an estimated four million Americans have a dual diagnosis but only a small fraction get the treatment they need. At WhiteSands Treatment, we are proud to offer comprehensive and individualized alcohol and depression treatment Tampa, FL. Learn more about coexisting disorders below or get in touch with us immediately by calling (877) 855-3470. 
What is a Dual Diagnosis?
Dual diagnosis is a term used to describe the presence of both a mental illness and addiction in a single individual. These two conditions often accompany one another for a variety of reasons. For starters, many people with a mental illness such as depression use substances as a means of coping with or escaping from their symptoms. Unfortunately, this decision often backfires and actually makes symptoms worse in the long run. It can also result in the development of new effects.
In other instances, individuals with an addiction to alcohol or drugs develop a mental illness as a result of long-term or frequent use. Substances directly impact healthy chemical balances within the brain and as a result, can throw them off. This can result in the development of depression, anxiety disorder, and even schizophrenia. The most commonly dual diagnosed conditions include the following:
Bipolar disorder
Depression
General anxiety Obsessive-compulsive
Obsessive-Compulsive Disorder
Post-traumatic stress disorder
Schizophrenia
Alcohol and depression are one of the most commonly dual diagnosed conditions. This is because alcohol is a depressant, which means it slows down bodily functions and can cause drowsiness. With long-term abuse, it can lead to chronic depression. It is critical to seek help immediately to avoid the risk of irreversible damage and financial, legal or other consequences. Seeking a top-notch rehab center for alcohol and depression treatment Tampa can help you get back on track.
How Does a Dual Diagnosis Impact Recovery?
Individuals with depression and alcoholism or another combination of coexisting disorders have special needs when it comes to treatment. Firstly, they require highly individualized care that addresses their unique needs. A one-size-fits-all approach simply isn't effective. In addition to this, they need mental health services such as therapy, behavioral training, and coping skills development integrated into their recovery program. All of these areas address the underlying factors contributing to addiction and can prevent relapse.
Rehabilitation designed specifically for the treatment of dual diagnosis patients is in the Tampa, FL region. Depression and addiction recovery typically involves inpatient care, which is a type of intensive residential treatment. During it, patients are under 24/7 supervision and also have easy access to a team of caring professionals. Mental health services are custom matched to each patient's needs. In addition to this, amenities such as on-site meditation, exercise opportunities, and socialization activities are also available.
Many patients begin outpatient rehabilitation once they complete an inpatient program. This type of gradual transition makes the process easier and less stressful. It also gives patients the chance to practically apply the tools they have gained through treatment in a real-life setting. During outpatient care, patients live independently at-home and attend rehab according to a set schedule.
High-quality centers for drug and alcohol depression treatment in Tampa are ready to help you regain control over your well-being. One of our knowledgeable addiction specialists can assist you with any questions you may have. Get started by calling WhiteSands Treatment today at (877) 855-3470.
If you or a loved one needs help with abuse and/or treatment, please call the WhiteSands Treatment at (877) 855-3470. Our addiction specialists can assess your recovery needs and help you get the addiction treatment that provides the best chance for your long-term recovery.