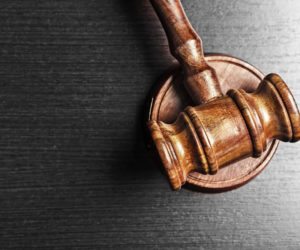 Ohio Passes Law to Limit Opiate Prescriptions
The Centers for Disease Control and Prevention has stated that "Drug overdose deaths and opioid-involved deaths continue to increase in the United States." Out of concern over the number of overdose deaths occurring around the country, governors and lawmakers in many states are making deaths resulting from opiate prescriptions an urgent priority. Ohio is the most recent state to impose a law concerning opiate prescribing limits, and it is going to be enforced according to Gov. John Kasich.
Ohio Opiate Prescriptions Law
The new Ohio law allows doctors, dentists, and other health professionals to designate the number of days painkillers can be prescribed for specific people. Because the state of Ohio led the nation in opioid overdose deaths in 2014, it was clear some strict steps needed to be taken. Some components of the new law include:
Seven days maximum opiate prescriptions for adults
Five days maximum opiate prescriptions for minors
Limits can be extended only if a specific reason is indicated in the patient's record
The limits do not apply to cancer, palliative care, or end-of-life hospice care
Some other exemptions are included in the law
Many states are trying to reduce the number of deaths from opioid overdoses by reducing the amount of painkiller prescriptions doctors are writing. Other states imposing stricter opioid prescription guidelines include Massachusetts, Maine, New Jersey, Illinois, New Mexico, New York, Rhode Island, and West Virginia. Between 2000 and 2005 over one half million people lost their lives to drug overdoses. Ninety-one Americans die every day from overdose deaths due to opioid abuse. If you or someone you love is struggling with opioid dependence or addiction, contact White Sands Treatment Center for help before a tragedy occurs.
Opioid Prescription Guidelines
Opioid abuse has reached epidemic proportions in the United States, and deaths due to overdoses are the leading cause of injury death. The need for opioid prescription guidelines is critical, or we run the risk of overdose deaths continuing to increase every year. If someone in your family is taking prescription opioids, you should watch for signs of dependence and abuse. When people "misuse" opioids, they often seem disoriented and drowsy. They can seem to doze when sitting and even when standing. The head is often hanging down and speech may be slurred. Dangerous conditions occur when respiration and heart rate become depressed because breathing can cease and bring about death. If at anytime you suspect your friend or loved one has overdosed on opioids, call 911 immediately. Every minute counts when his or her ability to breath is compromised.
When a person is injured or has surgery, he or she has no intentions of becoming addicted to painkillers. It happens because tolerance to the drug occurs, which means it will continually take larger doses to obtain the same feeling of relief. As tolerance grows and dependence develops, addiction is not far behind. Opioid prescription guidelines can prevent patients from reaching the point of tolerance for an opioid drug, thereby reducing or eliminating the risk of addiction.
Opioid Prescribing Laws
Many state legislatures are now passing opioid prescribing laws to try and stop the high number of overdose deaths. Up to twenty-nine percent of people receiving an opioid pain prescription will misuse them, and up to twelve percent will develop an abuse pattern. Between four and six percent of people being prescribed opioids will transition to heroin use. The most scary statistic is that eighty percent of heroin users were abusers of their prescribed opioid pain killers. Opioid prescribing laws are necessary to put an end to this devastating public health crisis. People's lives are being destroyed, and families are being torn apart.
Don't let opioid abuse and addiction ruin the life of someone you love. Call White Sands Treatment Center for help. They are professionals and are able to help with all forms of addiction.
If you or a loved one needs help with abuse and/or treatment, please call the WhiteSands Treatment at (877) 855-3470. Our addiction specialists can assess your recovery needs and help you get the addiction treatment that provides the best chance for your long-term recovery.