Governor Scott Announces Plan to Battle Florida Heroin Epidemic
Addiction NewsGovernor Scott Announces Plan to Battle Florida Heroin Epidemic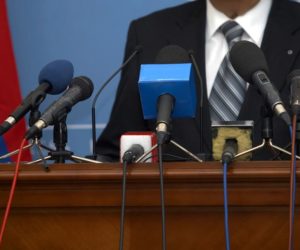 In September 2016, the Florida Department of Law Enforcement's Medical Examiner Commission released a report containing some alaming information about the Florida heroin epidemic. Between 2014 and 2016, Florida overdose deaths caused by heroin increased by 79.7 percent. Deaths caused by the prescription opioid Fentanyl increased by 77.6 percent, and oxycodone deaths increased by 20.2 percent during that time period. These discouraging Florida opioid statistics speak to the desperate need for state programming to fight the ongoing epidemic.
In May, 2017, Florida Governor Rick Scott officially declared the Florida opioid epidemic a public health emergency, and this allowed the state to receive more than $54 million in grant money from the U.S. Department of Health and Human Services to help pay for prevention, treatment, and recovery services.
Governor Scott, whose own formative years were impacted by substance abuse in his family, went a step further this September, when he announced a comprehensive plan to battle the Florida heroin epidemic.
Proposed Legislation to Battle the Florida Heroin Epidemic
Governor Scott's proposal for curbing Florida overdose deaths and combatting the opioid crisis in our state includes major legislation and more than $50 million in funds.
The propsed legislation includes:
A three-day supply limit on opioid prescriptions. If those battling chronic pain meet strict conditions, they may qualify for a seven-day supply
Requirements for all healthcare professional who prescribe or dispense opioid medication to participate in the Florida Prescription Drug Monitoring Program. This statewide database monitors prescriptions for controlled substances
Reforms and strategies to combat unlicensed pain management clinics; require continuing education for healthcare professionals on the responsible prescribing of opioids; and new opportunities for receiving Federal grants to further combat the Florida heroin epidemic and prescription opioid crisis
The proposed $50 million investment will include funding for:
Comprehensive substance abuse treatment
Recovery services and counseling for those battling prescription opioid and heroin addiction
The Florida Violent Crime and Drug Control Council
WhiteSands Treatment Applauds Governor Scott's Proposal
Along with Attorney General Pam Bondi, Senate President Joe Negron, and House Speaker Richard Corcoran, WhiteSands Treatment Center praised Governor Scott's proposal, and we're gearing up for increasing our own role in fighting the Florida heroin epidemic.
WhiteSands Treatment offers comprehensive rehab for those battling any type of substance addiction. We offer a holistic approach to treatment and recovery that includes both tradtitional and complementary treatment therapies that help individuals delve into a wide range of issues that underlie an addiction. According to the Substance Abuse and Mental Health Services Administration, this type of approach offers the best possible treatment outcomes.
If you or someone you love is battling a heroin or opioid painkiller addiction, WhiteSands can help. We offer full detox services to help you withdraw from heroin or painkillers safely and comfortably. Alternatively, we offer medication-assisted treatment, which involves administering a less-psychoactive opioid, such as methadone or buprenorphine, to prevent withdrawal altogether and keep cravings at bay while you work to restore your life and develop essential coping skills to combat stress and other powerful triggers for relapse. Florida opioid statistics show that treatment works for most people who engage with it.
Our opioid treatment program helps you:
Address any mental illnesses through our Dual Diagnosis Treatment Program, which treats mental illness and addiction at the same time, each in the context of the other.
Address a range of underlying issues, including a history of trauma, chronic stress, and family dysfunction.
Develop the skills and strategies you need to stay off opioids for the long-term.
Find purpose and meaning in a life free of opioids.
Repair your relationships and improve other areas of your life.
Develop a comprehensive, individualized aftercare plan to help you successfully navigate the early weeks and months of recovery once treatment is complete.
You don't have to hit rock bottom to benefit from treatment. Treatment even helps people who are ambivalent toward recovery find the motivation and inspiration they need to get off drugs and recover for the long-term. Contact WhiteSands Treatment today at 877-855-3470 to take the first step toward reclaiming your life and ending your addiction for good.
If you or a loved one needs help with abuse and/or treatment, please call the WhiteSands Treatment at (877) 855-3470. Our addiction specialists can assess your recovery needs and help you get the addiction treatment that provides the best chance for your long-term recovery.