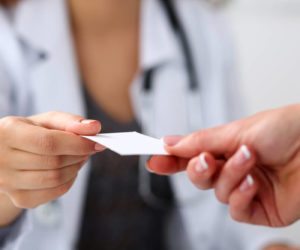 Finding Addiction Treatment – Will My Insurance Cover Rehab?
Many people seeking drug treatment wonder, "will my insurance cover rehab?" Since addiction has been established as a mental disorder, it is correct to assume that the majority of health insurance plans have addiction treatment insurance coverage. The changes in health insurance through Obamacare have seen many more people receive help for addiction treatment at a much more affordable rate. Through health insurance that covers substance abuse, some or all of the costs can be covered by your insurance provider.
In this article, we will explore some of the questions to ask your insurer with regards to your coverage for drug and alcohol addiction treatment. Since insurance plans can vary greatly, it is important to know what your insurer is willing to do for you.
Will My Insurance Cover Rehab?
The service representative for your insurance plan should be able to answer the question, "Will my insurance cover rehab?" State laws and how your plan is affected by the federal Parity Act can make it difficult to discern exactly what you can do with your plan. Asking the question directly can help you get a better understanding of your situation. In certain cases, a Managed Behavioral Health Organization (MBHO) will handle the treatment plans instead of the insurer – requiring an answer from them instead of the insurer.
Doctor Referral
A referral from your doctor can be important as drug treatment can be denied by the insurer if the proper referrals weren't given. Some situations, such as a medical emergency, may make it impossible to find out beforehand and it will be up to you to contact your insurer without delay to ensure that you have health insurance that covers substance abuse.
Type of Plan
When asking your insurance representative the question, "Will my insurance cover rehab?" you should try to establish what type of plan you have.
A managed care plan will only provide addiction treatment insurance coverage at in-network rehabs.
A preferred provider organization (PPO) will allow you to choose the rehab facility, given that they adhere to the insurer's definition of a covered provider.
Finally, a consumer-driven plan can be a combination of PPO and managed care plans. These plans usually have large deductibles but once the amount it reached, services will then be charged at full price.
Diagnosis Coverage
Insurance companies may only cover certain treatments based on the type of diagnosis you have received. For example, a person's diagnosis may only give them cover for outpatient treatment.
In-network and Out-of-network Coverage
Just because there are greater benefits for using an in-network rehab provider, it does not mean that it is the only option. A plan may pay for all of the costs at an in-network provider while only covering around 70 percent of the costs at an out-of-network provider. It is up to you to weigh the benefits of using each.
Co-payments
Co-payments can be seen as small deductibles. It is used for specific services such as prescription drugs and office visits. Discovering what your co-payments apply to and how much they will be is important.
Out-of-pocket or Coinsurance limit
Some plans are based on paying a percentage of your medical services, such as paying 20 percent while the insurer pays 80 percent. The sums of money that you end up paying goes toward your yearly coinsurance limit. Being aware of what the limit is can help you to manage what you are billed for.
Once you have found out everything you need to know from your health insurance company, speak to a representative at your preferred treatment center, such as White Sands Treatment, and allow their friendly staff to help you through the process.
If you or a loved one needs help with abuse and/or treatment, please call the WhiteSands Treatment at (877) 855-3470. Our addiction specialists can assess your recovery needs and help you get the addiction treatment that provides the best chance for your long-term recovery.