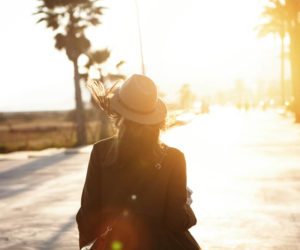 It can be very difficult to admit that you need help for addiction. According to the Substance Abuse and Mental Health Services Administration, out of the 23.5 million people in America that had a substance abuse problem in 2009, only 2.6 million of them actually got help. Even admitting that you have a problem with drugs or alcohol can be challenging because of the way that addiction works: causing drug/alcohol seeking behavior. Yet treatment is the only real option an addict has to overcome their addiction.
Once you have decided to get help for alcoholism, finding the best alcohol treatment centers in Florida is your next step. But how do you know what makes a facility one of the best drug rehabs in Florida? In this article, we will look at the guidelines that the top rehabs follow that were set by the National Institute on Drug Abuse to help you find the right kind of rehab.
Variable Treatment Programs
Mental diseases are some of the most difficult to treat simply because a single treatment doesn't usually work for everyone. This is the case in addiction. In order for treatment to be successful, the addict must be assessed in order to establish the best methods of treatment that would work for them. This includes adjusting the treatment to the person's individual needs such as religion, obligations and gender.
Continual Assessments
People often respond differently to treatments and some may progress faster than others. A rehab center should constantly assess the patient's needs in order to adjust the treatment to suit them. Through these assessments, it may become clear that one form of treatment has run its course and other alternative forms of treatment may need to be added to the treatment plan.
Co-Occurring Mental Disorders
People with addictions often have another mental disorder that they are dealing with. In these situations, both the addiction and accompanying mental disorder, such as bi-polar, must be treated simultaneously to achieve full recovery. The best alcohol treatment centers in Florida are able to treat both mental disorders at their facility.
Medications and Therapy
Behavioral therapy when combined with medications such as antabuse is often the most effective way to treat alcoholism. At the alcohol rehab in Florida of your choosing, they should be able to provide medications that have been proven to be effective alcoholism treatment methods along with the therapy programs.
Constant Monitoring
Relapse is one of the biggest risks in most recovery situations. According to JAMA, between 40 and 60 percent of recovering addicts relapse. During the initial stages of recovery at one of the best alcohol treatment centers in Florida, a patient will be constantly tested to ensure that relapse hasn't occurred. If it has, then being aware of it when it happens can help the rehab to adjust treatment. Furthermore, just knowing that the person is being watched can be a deterrent to relapse.
Treatment Programs Should Last Long Enough
Research suggests that the majority of addicts require at least three months of consecutive treatment. Therefore, the treatment programs at the best drug rehabs in Florida should be long enough to give the individual a chance at a proper recovery.
By using these tips, you can find the best alcohol treatment centers in Florida and begin your journey to sobriety. Together with the help of an alcohol rehab in Florida such as the White Sands Treatment Centers, beating alcoholism is possible. Call them today at (877) 855-3470.
If you or a loved one needs help with abuse and/or treatment, please call the WhiteSands Treatment at (877) 855-3470. Our addiction specialists can assess your recovery needs and help you get the addiction treatment that provides the best chance for your long-term recovery.