Find The Best Drug Rehab Centers In Florida
Addiction RecoveryFind The Best Drug Rehab Centers In Florida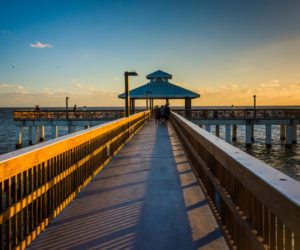 People don't buy things and hope for good results. Recognizing quality is important and especially when the physical and mental health of someone you love is concerned. Choosing from the best drug rehab centers in Florida leads to White Sands Drug Addiction Rehab Center in Tampa. They serve all of the greater Tampa Bay area and welcome people from all over the country who are in need of addiction treatment and rehab. White Sands has a beautiful and relaxing facility, which is staffed with friendly and compassionate addiction specialists. If you or a loved one is dealing with the physical and mental results of addiction, call White Sands today.
Finding The Best Drug Rehab Centers In Florida
When you need an addiction and rehab center, for yourself or a loved one, you want to know you can expect close personal attention and monitoring. The professional staff at White Sands will conduct a full medical history and physical evaluation. Medical staff is available 24-hours a day. When you or your loved one go through detox, you will be monitored continually and made as comfortable as possible. Depending on the substance you are addicted to, there may be medications available to ease your withdrawal symptoms. Finding the best drug rehab centers in Florida isn't difficult when you realize everything White Sands does to ensure you or your family member receives the best options for long-term recovery.
Inpatient Rehab Facilities In Florida
Long-term recovery begins the minute detox ends. Inpatient rehab facilities in Florida are the best option for recovery for several reasons.
Every day is structured to keep the patient occupied with therapy and healthy activities.

There are no negative influences.

24-hour a day physical and emotional support is available.

Both group and individual therapy sessions are provided.

Patients have the time to focus on their health and recovery without the distractions of everyday life.

Yoga and meditation classes focus on both the physical and spiritual.

Chiropractic services help being the body into alignment and relieve chronic pain.

Massage therapy relaxes the body's muscles and reduces stress.

Utilize the personal trainer in the gym, and start working out.

The swimming pool provides a great opportunity for relaxing and healthy exercise.

A variety of group game activities such as basketball, volleyball, kickball, Frisbee, and more build healthy camaraderie.
Newly renovated rooms have full size beds and flat screen television, and the surroundings are relaxing and peaceful.
Addiction Recovery Centers In Florida
White Sands Addiction Recovery Centers in Florida combine the traditional healing methods with holistic options to provide a full range of therapy that offers the patient the best chance for long-term recovery. White Sands in Tampa understands the needs of the addict and the many substances that are abused. Patients come from all over the country to receive help recovering from addictions to prescription pain killers, Adderall, Ambien, illegal street drugs, hallucinogens, heroin, sleeping pills, speed, alcohol, and a host of other addictive substances.
Addiction is a chronic disease, and for that reason the risk of a relapse always exists even following a successful treatment program. Because the risk of death is always greater after a relapse, it's extremely important to create a relapse prevention plan. The counselors and therapists at White Sands help patients to construct a relapse prevention plan. This plan will involve building a support team for when you return to normal life. It will include therapy sessions, group support meetings, and regular medical checkups as part of their aftercare program. Some patients may require ongoing emotional counseling to deal with the root issues behind their addiction. The staff at White Sands wants their patients to succeed and provides each person with knowledge to help recognize the triggers that could put them in danger of relapse and tips on what to do if the warning signs are present.
The goal of White Sands is to restore the lives of substance abusers. The staff is there to help at every turn from detox through rehab. Give them a call today, they want to help.
If you or a loved one needs help with abuse and/or treatment, please call the WhiteSands Treatment at (877) 855-3470. Our addiction specialists can assess your recovery needs and help you get the addiction treatment that provides the best chance for your long-term recovery.