Discover Holistic Drug Rehab in Fort Myers
Addiction TreatmentDiscover Holistic Drug Rehab in Fort Myers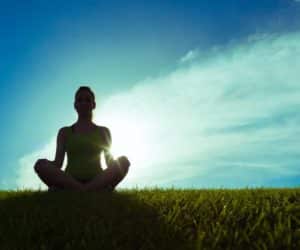 Among the 23.5 million Americans that reported a substance abuse problem in 2009, only 11.2 percent, or 2.6 million people, got professional treatment at a rehab center such as White Sands Fort Myers. The low number of people who sought treatment may be attributed to some people fearing the withdrawal symptoms or not knowing where to find help for an addiction. Others may feel that traditional approaches to treatment don't work for them. One of the key aspects of effective addiction treatment is providing several forms of therapeutic styles because every person is different when it comes to treatment. Holistic drug rehab is a unique approach to treatment that utilizes the power of the connection between the mind, body and spirit to bring about positive changes in a patient's recovery.
In this article, we will explore the holistic addiction treatment Fort Myers has and why it can be an effective way to treat drug addiction.
What are Holistic Treatment Methods?
Holistic treatment methods are the techniques that are used during addiction treatment to help a person achieve a sober, clean life. Many of the methods are age-old treatments that have been effectively used for a wide variety of illnesses of the centuries. The majority of alternative treatment methods that are a part of the holistic approach have their effectiveness backed by scientific research, and are more and more common in addiction treatment these days.
Holistic drug rehab includes the following in their treatment programs:
Yoga
Exercises Therapy
Nutritional Therapy
Chiropractic Care
Massage Therapy
Biofeedback
Moral Reconation Therapy
Meditation Therapy
Goals of Holistic Drug Rehab
The causes of addiction vary greatly depending on each individual. Some may be using drugs as a way to self-medicate a mental condition while others may have become addicted because there is a history of addiction in the family.
It can be difficult to determine just one factor that led a person to their addiction. The holistic addiction treatment Fort Myers offers aims to improve the three most important areas of a person's life – the mind, body and spirit – in order to create balance and happiness. By working on all three these areas, great improvements can be made in the recovery from addiction.
What are The Benefits of Holistic Drug Rehab?
Holistic drug rehab programs are not much different from many of the traditional forms of addiction therapy that are common these days. Many people benefit from having holistic treatment approaches added to their traditional treatment plan at inpatient addiction treatment centers. Alternative forms of treatment are widely accepted as effective ways to treat addiction, especially when combined with other traditional forms of treatment.
When a person seeks help through inpatient addiction treatment centers with a holistic approach, they will have all the areas of their life that can have an impact on their health and happiness strengthened. Since addiction is often a life-long condition, strengthening the areas of your life that have an impact on your sobriety, such as life skills, a healthy body and a fulfilling lifestyle, can help to achieve true long-term recovery.
The concepts and exercises learned during holistic treatment can be carried through to other areas of the recovering addict's life, creating a more balanced experience. Furthermore, in cases where certain medications or behavioral therapies fail, alternative treatment methods can be more successful. It provides choices in how addiction treatment is approached, allowing for overall greater success with more types of people.
Find help today through the holistic treatments at White Sands by calling them on (877) 855-3470.
Sources:
https://www.drugabuse.gov/publications/drugfacts/treatment-statistics
https://www.drugabuse.gov/publications/drugfacts/treatment-approaches-drug-addiction
If you or a loved one needs help with abuse and/or treatment, please call the WhiteSands Treatment at (877) 855-3470. Our addiction specialists can assess your recovery needs and help you get the addiction treatment that provides the best chance for your long-term recovery.