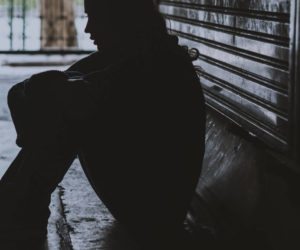 Homelessness caused by drugs and alcohol is a serious problem in the U.S. Here's what you need to know.
According to the National Coalition for the Homeless, a high percentage of homeless individuals struggle with substance abuse. Homelessness caused by drugs and alcohol is a major problem for many U.S. cities, but the answers are complicated. The Substance Abuse and Mental Health Services Administration estimates that 38 percent of homeless people have an alcohol addiction, while another 26 percent are addicted to drugs. These homeless substance abuse statistics speak to the need for policy changes that make it easier for homeless individuals to get the help they need to recover from an addiction and restore their lives.
How Drugs and Alcohol Lead to Homelessness
Substance abuse is a common cause of homelessness. The role addiction plays in homelessness is causing serious problems in an individual's life, including financial problems, legal issues, and relationship troubles. A 2007 study found that two-thirds of homeless people reported that drugs or alcohol were a major factor in their homelessness.
How Homelessness Leads to Drug and Alcohol Abuse
Homelessness caused by drugs and alcohol is common, but in some cases, homelessness is the cause of substance abuse. Some homeless individuals turn to drugs or alcohol as a way to cope with their situation, which is extremely stressful and often demoralizing. Unfortunately, substance abuse only adds to the problem, making it more difficult for homeless people to find and keep employment and work to get off the streets.
Breaking the Cycle is Difficult
Whatever the role addiction plays in homelessness, getting help for an addiction isn't easy when you're homeless. There's often little motivation to stop using, especially if someone feels their situation is hopeless. Finding food and shelter, staying safe on the streets, and acquiring the substance of abuse often takes an enormous amount of energy, with little left over to seek out and engage in treatment. Additionally, homeless individuals often have very little support from friends and family, from whom they may be estranged, and recovery is extremely difficult without a solid support system in place.
If they do achieve recovery, homeless individuals may have trouble sustaining their recovery on the streets, where substances are easily available and stress levels run high. For that reason and others, treatment programs that focus on abstinence are not typically the most successful for homeless individuals. Rather, harm-reduction strategies aimed at reducing substance abuse and reducing incidents of relapse have been shown to be the most effective way to address substance abuse among the homeless.
Homelessness and Mental Illness
Mental illness is a major factor for substance abuse, according to homeless substance abuse statistics. Homelessness caused by drugs and alcohol is further complicated in many cases by mental illness.
In general, people who suffer from mental illnesses like depression, anxiety, schizophrenia, and other mental disorders often use drugs or alcohol as a form of self-medication, and this is true for homeless populations as well. People who are homeless, addicted, and suffering from a mental illness experience enormous obstacles to treatment and recovery. They're more likely to be the victims of violence and discrimination, and they frequently cycle between the streets, the emergency room, and jail.
Homeless individuals with co-occurring addiction and mental illnesses often find it difficult to get help. Many programs for the homeless won't accept people with a substance use disorder, and many treatment programs for addiction don't treat co-occurring disorders. But treating both the addiction and the mental illness at the same time, each in the context of the other, is essential for successful recovery. A lack of insurance and transportation, along with long waiting lists, precludes many individuals from getting the help they need.
Addressing Substance Abuse and Homelessness
Experts suggest that without federal funding for treatment programs for the homeless, the problem isn't likely to get better any time soon. Because substance abuse both causes and results from homelessness, adequate treatment depends on addressing both issues simultaneously. Housing, medical care, mental health care, and vocational or educational assistance are essential needs for many homeless people who are addicted to drugs or alcohol. Addressing only the substance abuse is largely ineffective. Until policy changes are made and the depth of the problem is addressed, experts warn that very little will change.
If you or a loved one needs help with abuse and/or treatment, please call the WhiteSands Treatment at (877) 855-3470. Our addiction specialists can assess your recovery needs and help you get the addiction treatment that provides the best chance for your long-term recovery.