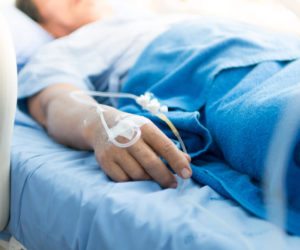 Opioid Epidemic – Dangerous IV Drug Use Complications
As more information about the opioid epidemic comes to light, new issues have to constantly be confronted by the people helping addicts directly, such as doctors in the public health care system. The Department of Health and Human Services reported that from 2002 to 2012, hospitals saw an increase of 50% for the number of patients treated for endocarditis, a common disease seen in intravenous (IV) drug users. The problem, say doctors, is that IV drug use infections treatments are often rejected by addicts and relapse causes the condition to return, costing the state millions while never truly helping the patients. IV drug use complications stretch beyond just an increase in endocarditis as hepatitis C, antibiotic-resistant infection MRSA and HIV/AIDS cases overwhelming hospitals across the country.
What is Endocarditis?
Endocarditis is a heart condition whereby the inner lining of the heart becomes inflamed. It is caused by a bacterial infection that affects the heart. One of the common causes of the condition is IV drug use infections caused by using dirty needles.
Sarah Bolin – An Example of the Problem that Hospitals Face
Sarah Bolin, 36, is an example of common IV drug use complications. Initially, she thought that she had pneumonia and possibly fluid around her heart. Only when she could barely breathe did she feel compelled to go to the hospital. She started abusing heroin from the age of 17 after her mother shot up.
Upon entering into emergency care, she discovered that she had endocarditis – a condition she knew about through other homeless women who had been through the relatively simple operation multiple times. She also had hep C but was not treated for it at the time – another of the IV drug use complications.
During her treatment at the hospital, she was given Suboxone to stop her cravings – a new experience for her. As such, she resolved to get herself clean. She had been reluctant to go into the hospital because of the fear of withdrawal symptoms she had – being trapped in a place without her heroin.
Unfortunately, despite her desire to get clean, the addiction won out. Minutes before she was set to go into treatment for addiction, she slipped out the hospital finding herself back on the streets abusing heroin – the cause of her visit to the hospital in the first place.
The Cost to the State
With the opioid abuse problem as widespread as it is today, the total cost is a major concern as hospitals are flooded with repeat cases of blood infection from IV drug use.
The risk of blood infection from IV drug use is vastly increased. Hepatitis C is 9.1 times, HIV/AIDS 2.6 times, MRSA 3.2 times and endocarditis 2.9 times as likely to occur in an IV opioid user.
The average cost of endocarditis surgery is around $50,000 per patient. Hep C can cost up to $84,000 per patient. MRSA costs the national around $10 billion a year or around $60,000 per case.
Many doctors and health care professionals aren't finding the funding to treat the many affected individuals, even though the opioid epidemic was promoted to a national health emergency – a classification which usually gets the funds to the people that are being overwhelmed.
Furthermore, the Affordable Care Act is meant to lower the costs of health care, but in IV drug use complications where a person goes from surgery straight back to doing the things that got them sick in the first place, it fails because the addict cares more about the drug abuse than health care.
Sources:
https://www.usatoday.com/story/news/2017/11/08/its-far-more-than-overdoses-iv-opioid-users-diseases-overwhelm-hospitals/821693001/
https://www.hhs.gov/about/news/opioid-news/index.html
If you or a loved one needs help with abuse and/or treatment, please call the WhiteSands Treatment at (877) 855-3470. Our addiction specialists can assess your recovery needs and help you get the addiction treatment that provides the best chance for your long-term recovery.