How To Forgive An Alcoholic Or Drug Addict: 7 Tips
family addictionHow To Forgive An Alcoholic Or Drug Addict: 7 Tips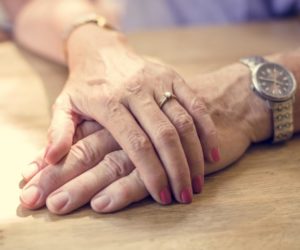 How To Forgive An Alcoholic That Has Hurt You
It's hard to forgive someone who has hurt you emotionally, physically, or financially, and when the reason for the pain is drug or alcohol abuse, forgiveness can be even more difficult. The behavior of addicts and alcoholics makes it hard to tolerate the hurtful things they do. Addiction is a disease, whether it's alcohol or drugs that are involved. The addict doesn't plan to hurt anyone, but he or she is doing everything they can to protect the substance that possesses their life. You need to know how to forgive an alcoholic or drug addict in your family for your own emotional health.
How To Forgive An Alcoholic Or Drug Addict: 7 Tips
Forgiveness is a choice that can be painful. After all, your addicted family member or friend constantly disappoints, lies, embarrasses, and frustrates you. He or she has even stolen from you to buy drugs or alcohol. Learning how to forgive an alcoholic or drug addict has its challenges, and it doesn't mean you are accepting his or her substance abuse and bad behavior. The following tips can help you learn how to forgive.
Understanding that addiction is a disease, and must be treated, is the first step in reaching forgiveness.
Let go of any guilt you harbor from thinking it would be different if you had been a better wife, husband, child, sister, brother, or friend. You did not cause the disease.
Stop holding onto anger because it is disrupting your own happiness and productivity in life.
Let go of the pain and resentment for the actions that have hurt you. Forgiveness grants you the freedom to live and enjoy your life.
Make a list of all the reasons you love the addict, and read it every day.
Don't be afraid to tell him or her that you love them, but you don't like how his or her disease affects their actions.
Saying "I forgive you" is not saying you think drinking or using drugs is okay. It also does not mean you forget. Forgiveness frees you of anger and resentment so you can be happy.
How To Forgive A Recovered Addict
Forgiveness is a gift that is treasured by anyone who has hurt someone he or she loves. Recovering addicts are painfully aware of the damage they have done to family relationships and friendships. If you feel like you have been the victim of someone while they were actively using drugs or alcohol, you may find it hard to forgive and let go of your anger. Knowing how to forgive a recovered addict is much easier than if he or she was still using. It's important to remember that you would not be angry and hurt if you did not love the person who is now recovered. Remember why you love him or her, and ask yourself how your forgiveness will strengthen their sobriety.
Rebuilding Trust After Addiction
Rebuilding trust after addiction is critical for family relationships to regain normalcy. If you contributed by enabling your family member, it is time to forgive yourself. Many things influence the development of the disease of addiction. Let your loved one know that you forgive them, but you will do something if you see them drifting toward a relapse. Family therapy is an excellent help for rebuilding trust after addiction, and it's best to start when your loved one is still in rehab. In family therapy you are free to explain with your loved one why you were hurt and why your trust was broken. You can also discuss the steps necessary to rebuild the family trust and relationships.
If you need help with forgiveness and rebuilding trust after addiction, contact WhiteSands Addiction Treatment Centers. They can also lead interventions with family and friends of someone needing treatment or who is relapsing.
If you or a loved one needs help with abuse and/or treatment, please call the WhiteSands Treatment at (877) 855-3470. Our addiction specialists can assess your recovery needs and help you get the addiction treatment that provides the best chance for your long-term recovery.