Heroin Addiction Treatment: How Long is Rehab?
Addiction TreatmentHeroin Addiction Treatment: How Long is Rehab?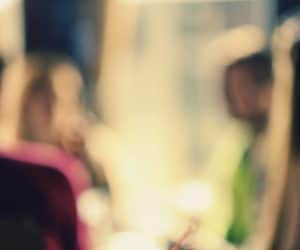 Heroin Addiction Treatment: Effective Rehab Duration
Heroin is one of the most powerful opiates because of how it affects a person and how addictive it is. The CDC reported that there were 15,446 heroin overdose fatalities in 2016, making the fatal abuse of heroin one of the highest out of all the drugs. The drug is injected, smoked or snorted depending on the quality. The euphoric effects are almost immediate, further leading to its addictiveness. Heroin addiction treatment is realistically the only real way to help those suffering from an addiction to it. Depending on individual needs, treatment can last anywhere from 30 to 90 days, and in some cases longer.
In this article, heroin addiction treatment will be discussed, including detox and therapeutic treatments.
Average Length of Heroin Addiction Treatment
According to NIDA's principals of effective treatment, the shortest time that should be spent on treatment is three months. Any shorter than that and the treatment becomes less effective.
With that being said, a person can enter into an inpatient rehab program from a month and then continue their treatment through an outpatient program for at least another two months to achieve this three month minimum time.
Short-term treatment for heroin usually lasts between one to three months in an inpatient setting. Long-term treatment for heroin addiction is three months and can last up to two years. Finally, recovering addicts who want to continue their treatment in an outpatient setting after their initial inpatient or residential treatment can be helped for four months and can continue to use it for several years.
Heroin Treatment Timeline
With the time it takes for heroin abuse treatment to be effective in mind, how does the treatment play out? Addiction treatment is structured to be very adaptive. Every person requires an individual approach to treatment due to their unique conditions. For this reason, all treatment plans start with assessment.
Assessment Stage – This is a very crucial step because it allows the assessor to understand the scope of the drug addiction and the patient's physical and mental state. The assessment usually includes a physical exam, mental history, drug testing, family history and other pertinent questions. With this information, the best plan for the person is created.
Opioid Addiction and Dependence Drug Detoxification Stage – The next step in treatment involved the opioid addiction and dependence drug detoxification. This can be a difficult stage due to withdrawal symptoms that appear. At this point, a medical detox is usually used whereby the patient is given opiate addiction treatment medication to help them through detox.
Pharmacological Treatment – Heroin abuse can be in-part treated through opiate addiction treatment medication. Medications such as methadone are used to act as an alternative, and to block the extreme euphoric effects of opioids. Replacement therapy can be a crucial part of a person treatment for several months or years.
Behavioral Therapy – Medications alone is not enough to treat an opioid addiction. Heroin addiction treatment must include psychological therapy to tackle the issues that started their drug abuse. The patient is also taught how to deal with stress and other trigger situations without needing to abuse substances.
Aftercare Services – Addiction recovery is something that a person will be managing their entire life. Various aftercare services are available such as support groups or sober living homes to help with the transition to a normal life after treatment and to support the person's long-term recovery goals.
Treatment for heroin addiction can be handled effectively at WhiteSands Treatment centers. To get more information, call (877) 855-3470 now.
If you or a loved one needs help with abuse and/or treatment, please call the WhiteSands Treatment at (877) 855-3470. Our addiction specialists can assess your recovery needs and help you get the addiction treatment that provides the best chance for your long-term recovery.