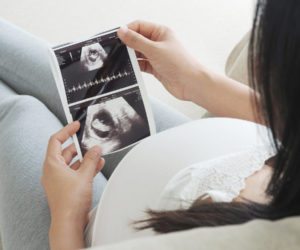 Opioid Addiction and Pregnancy – Treatment for Pregnant Mothers
The way that an addiction can override a person's personality and behavior is often saddening. When a person becomes addicted to a highly addictive substance such as opioid pain killers or heroin, their efforts to stop using fail not because they don't want to stop, but rather because of how their brain chemistry changes in favor of drug abuse. Opioid addiction and pregnancy is one such situation where the consequences of opioid addiction cannot be ignored since it's not only the mother who is affected anymore, but the unborn baby too.
Cases where mothers give birth to opioid-addicted babies have increased along with the national increase in opioid abuse. According to the National Institute on Drug Abuse, the conditions in babies caused by opioid abusing mothers, known as NAS, have increased fivefold from 2000 to 2012.
Today, many expecting mothers who fear that their child will be born with NAS are seeking help for their addiction before it has a lasting effect on the baby. Opioid addiction and pregnancy will be discussed in this article to better understand what the treatment entails.
The Harm Opioid Addiction and Pregnancy Can Cause
If there is no help sought for pregnancy and opioid addiction, then the baby is likely to also become as addicted to the substance as their mothers are. Of course, this means that they experience withdrawal symptoms that are described as the worst flu-like symptoms.
Opioid addiction in pregnancy can cause the baby to be at risk of the following:
Fetal convulsions
Preterm labor
Fetal death
Improper fetal growth
Placental abruption
The passing of diseases that addicts are at high risk for, such as HIV/AIDS
Possible incarceration, violence and other addictive behaviors affecting the fetus
Poor prenatal care causing malnutrition
Treatments for Addiction in Pregnancy
Pregnancy and opioid addiction can be treated by professionals. While this does not mean that all risks will disappear, it does help to reduce the negative side effects in opioid addiction and pregnancy.
Buprenorphine and methadone have been proven to be effective treatments for opioid-addicted pregnant mothers. They help to bring about better neonatal outcomes, reduce withdrawal symptoms experienced by the fetus and other aspects of treatment that go alongside addiction treatment such as HIV treatment can be better performed since they are being professionally cared for.
NAS risk can be lowered by as much as 10 percent with just one professionally given dose of buprenorphine or methadone. While newborn babies with opioid-abusing mothers who have gone through treatment can still get NAS, it becomes a far less severe.
Further research suggest that there are specific periods when the opioid treatment medication should be used to further reduce the risks involved since both methadone and buprenorphine are types of opioids.
Rehab Care
Many rehabs are equipped to assist mothers who want to stop abusing opioids during pregnancy. Such a program is highly advised, especially if it is an inpatient program that takes the mother away from all negative influences in their life. The treatment has risks that must be managed by a professional and no mother should attempt to self-medicate themselves with prescription drugs in hopes of quitting.
Outpatient programs are also available for mothers who cannot afford to leave all of their responsibilities to receive treatment; however, this requires that the person prevent relapse during one of the most difficult times.
If you or a loved one needs help with abuse and/or treatment, please call the WhiteSands Treatment at (877) 855-3470. Our addiction specialists can assess your recovery needs and help you get the addiction treatment that provides the best chance for your long-term recovery.