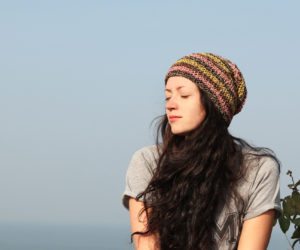 Self Care In Recovery Is Essential
Inpatient detox and rehab is an important beginning on the road to recovery, but that isn't the end of your journey. It's important to build a program of self care in recovery for yourself. Being good to yourself is important, and loving yourself is essential.
Self Care in Recovery
Once you leave the safety and comfort of the drug treatment facility, it's time to put the tools you learned there to work full-time. Self care in recovery must be at the top of your priority list. Building self-esteem is a vital part of your recovery. There are many things that contribute to self care in recovery including:
Physical Care – Your body needs to be strong and healthy, and the bodies of most people who have had a drug addiction problem have suffered. Good nutrition is an important component of rebuilding your health. Eat well-balanced meals including plenty of fresh fruits and vegetables, whole grains, lean meats, and low-fat dairy. Exercise is also important, and so is sufficient sleep.
Emotional Care – Recognizing your self-worth is a key element of self care in recovery. Learn to process your emotions when they occur. Many people find group counseling helps them learn to understand emotions and how to properly deal with them.
Mental Care – It's important to understand how you wound up addicted to drugs in order to prevent a relapse. Learn the things that are triggers for you, and establish a plan to avoid them. Your mental health goes hand-in-hand with your self-esteem and self-respect.
Spiritual Care – Whether God is your spiritual guide or some other power, tune into it daily. Prayer and mediation have proven to be effective tools for self care in recovery.
Self Care in Early Recovery
Self care in early recovery begins while you are still in rehab. Therapy sessions help you to discover your self-worth. At WhiteSands Addiction Treatment Centers both traditional and alternative therapy is offered. Alternative therapies include yoga and meditation, art, nutrition, exercise, and bio feedback. These therapies teach you the importance of learning to love yourself yourself, recognizing your self-worth, and practicing self-respect. It's all important to develop focusing skills. Part of your self care in early recovery involves learning to focus on your strengths, your future, your goals, and your life. The development of coping skills is also a critical part of self care in early recovery. These skills help you cope with unexpected situations, such as running into someone you used to party with.
Self Care in Addiction Recovery
Positive activities are also a part of self care in addiction recovery. One of the trigger identifiers you learn in therapy is HALT, which stands for H (hungry), A (angry), L (lonely) T (tired), and any one of these feelings can trigger a craving for drugs. You may feel overwhelmed at times, and if you are hungry, angry, lonely, or tired, attend to that feeling. Eat a healthy meal, talk out your anger, call a friend, or take a nap. Deal with each situation when it occurs, and don't let problems build up until there are too many to handle calmly. Self care in addiction recovery involves putting the needs of your life before anything else. Keep a journal, read inspirational books, listen to soothing music, take walks, and enjoy social activities with the family and friends in your support group.
WhiteSands Addiction Treatment Centers in Tampa and Fort Myers have helped many thousands of people to recover from alcohol and drug addiction. If you or a family member need help with addiction, be proactive and contact them today.
If you or a loved one needs help with abuse and/or treatment, please call the WhiteSands Treatment at (877) 855-3470. Our addiction specialists can assess your recovery needs and help you get the addiction treatment that provides the best chance for your long-term recovery.