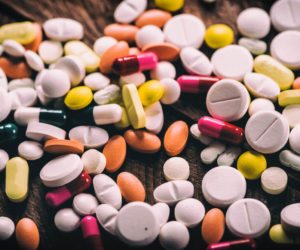 Looking for narcotics rehab centers? Continue reading to find out about the best opiate treatment Florida has to offer and more…
Before mentioning opiate rehab centers, let's first talk about what opioids are. Opioids are most commonly used as painkillers for mild to severe pain. ​ People may begin to use opioids when prescribed by a doctor. Due to their strong addictive potential, it is common for people taking opioids to become addicted to them.  Other types of opioids fall into the illegal drug category such as heroin and fentanyl.
According to the National Survey on Drug Use and Health in 2014, 4.3 million American engaged in non-medical use of prescription painkillers in the previous month. Not to mention that 1.9 million Americans listed in the same survey met the criteria for prescription painkillers use disorder based on their use of prescription painkillers, such as opioids.
If you are unsure of what medications fall under the category of opioids, the following are some commonly heard prescription painkiller names;
Hydrocodone
Oxycodone
Morphine
Codeine
If you or someone you love may be suffering from an opioid addiction, continue reading to find out how to get help through opiate treatment Florida.
Opioid Rehab Centers
Opioids can be considered safe when taken for a short period of time and as issued by a doctor.  Once someone taking these prescriptions begins to use them more than when needed and begins go feel as if they cannot function without, then intervention is needed. This is due to the fact that regular use of opioids, weather legal or illegal, can lead to dependence. Dependence on a drug, such as an opioid, can cause a lot of difficulty in someone's life, and this is why help from a narcotics rehab center is often the best route for the person. Once a person becomes dependent on a drug it is possible that they can overdose or even die.
Finding help early is key.
Opioid rehab centers will work with patients to ensure that they have the best opiate treatment Florida can offer. Call today (877) 855-3470 to speak to someone about getting help through WhiteSands Treatment.
What should be expected from narcotics rehab centers?
When someone misusing an opioid decides that help is needed, it is important to find the best opiate treatment Florida has to offer.  When the person suffering from the opiate addiction enters an opioid rehab centers they will find themselves in a safe, secure environment. Initially they will be examined by a medical professional to determine the right track for treatment. The patient will be evaluated about their addiction and the medical professional will find out if there are any underlying condition, such as mental illness, that can also be treated in rehabilitation center.
Many people wonder how long it is recommended to stay in one of the WhiteSands narcotics rehab centers. A good answer to that question is that, any where for 30-90 days depending on the severity of the addiction and if there are any underlying conditions. It is important to point out that the longer someone suffering from an addiction stays in a treatment center, the better outcome they will have when they leave.
While in a treatment center the patient will go through various phases, the most difficult being the medical detox. The medical detox allows the patient to rid their body of the toxins built up throughout the duration of the addiction. This step is closely monitored by the staff at the treatment facility to ensure safety and the most comfort possible for the patient.
Once the patient completes their medical detox they then can begin therapy which will allow them to not only get to the root of their addiction but also learn about how to deal with life after rehab and living clean.
Allow the best opiate treatment Florida has to offer be your guiding light. Don't wait until it's too late…
Sources:
https://www.samhsa.gov/atod/opioids
If you or a loved one needs help with abuse and/or treatment, please call the WhiteSands Treatment at (877) 855-3470. Our addiction specialists can assess your recovery needs and help you get the addiction treatment that provides the best chance for your long-term recovery.