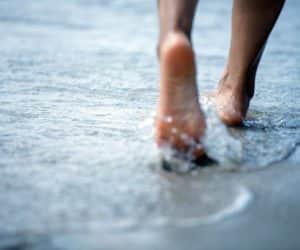 Florida Substance Abuse Programs – The Process of Recovery
Finding the right treatment program that can work for you or a loved one starts by putting your trust into a reputable rehab. Over the years, substance abuse treatment methods have been improved upon to help fight the disease known as addiction. With relapse rates for first-year recovering addicts as high as 60 percent, according to JAMA, finding the right substance abuse programs can help you in long-term sobriety goals.
In this article, we will explore some of the treatment plans available for addiction.
Detox
Detox can be one of the most trying times for an addict. It is partly the reason why many addicts fail to quit because of how hard it is to stop cold turkey. In substance abuse programs, an addict can take advantage of a medicated approach to their detox. Many medications are now available to help patients overcome the many severe withdrawal symptoms that substance abuse causes.
Medications include the use of methadone, suboxone and buprenorphine among others. They help to lower the time for detox, reduce the withdrawal symptoms considerably and to prevent relapse, especially when a person is going through outpatient substance abuse programs for detox.
Outpatient
It is not always possible for a person to take up to a month off work to check into rehab. Thankfully, outpatient programs are able to provide substance abuse treatment at times that can fit any schedule. Apart from autonomy, outpatient rehab is an excellent way to prevent relapse in situationally-stressful times and to follow-up inpatient rehab for a smooth transition into normal life again.
Outpatient rehab does have some drawbacks such as the lack of patient monitoring. This increases the risk of relapse, especially during the early stages of recovery. Some of the medications that are able to help with drug dependence can be given even in an outpatient setting since these medications are difficult to abuse and are not given in high quantities, such as only giving the person one slow-release tablet a day.
Inpatient
One of the most successful ways to treat addiction is through substance abuse rehab programs that allow the person to stay within the facility for the duration of the therapy and detox. It has a host of benefits including around-the-clock care, therapeutic environments, overwhelming support and a structured schedule. Being removed from a home life that isn't conducive to treatment can also help to improve the results of the program.
In inpatient substance abuse programs, as well as outpatient programs, addicts learn about the science of addiction and explore the behavior and thinking that may have caused substance abuse to begin with. The addict then learns new ways to cope and behave, relying on the support of others and relapse prevention techniques to stay away from drugs and alcohol.
Continuing Recovery
Even after going through an inpatient or outpatient program successfully, there is still a need for the management of the disease. This means that aftercare services such as support groups remain an essential part of long-term recovery. The idea is to stay ahead of problematic issues in a person's life so as to avoid the emotional stage of relapse – a precursor to returning to substance abuse.
It may be difficult to see your way through an addiction while in the grips of it, but it is a mental disorder that has effective treatments. Contact the WhiteSands substance abuse rehab today to find out how they can help you or someone you love with addiction treatment.
Sources:
https://jamanetwork.com/journals/jama/article-abstract/193144
https://www.drugabuse.gov/publications/drugs-brains-behavior-science-addiction/treatment-recovery
If you or a loved one needs help with abuse and/or treatment, please call the WhiteSands Treatment at (877) 855-3470. Our addiction specialists can assess your recovery needs and help you get the addiction treatment that provides the best chance for your long-term recovery.