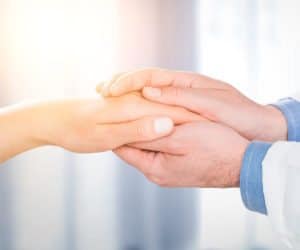 What Is Dual Diagnosis Rehab Like?
What is dual diagnosis? A specific criteria must be met in order to receive a dual diagnosis. The American Psychiatric Association's publication, "The Diagnostic and Statistical Manual of Mental Disorders" provides doctors, psychiatrists, and psychologists with a guideline for mental health diagnosis. A person with mental health issues and an addiction (drugs, alcohol, gambling) can receive a dual diagnosis.
What Is Dual Diagnosis?
What is dual diagnosis? When a person exhibits severe mental illness coupled with drug and/or alcohol abuse, he or she is considered to have a dual diagnosis. There are times a psychiatric illness leads an individual to self-medicate to block the feelings associated with anxiety, loneliness, and boredom. When drugs are introduced into a mental illness situation, it can exacerbate the issue. People dealing with dual diagnosis experience difficulty relating to their health, emotional issues, finances, and social relationships. The addition of drugs to an already complex emotional state worsens the overall mental state of the individual. Providing dual diagnosis patients with the supportive care they require can be challenging. According to the Department of Health's publication, "Good Practice Guidance" the following principles of dual diagnosis management are critical to complex care demands.
Engaging the service users in services
Retaining them in treatment
Using interventions which are evidence-based and target motivation to change
Incorporate relapse prevention work as a part of the intervention package
Facilitate re-integration into the community
Dual Diagnosis Treatment
WhiteSands Addiction Treatment Centers in Tampa and Fort Myers FL (877) 855-3470 provides the special care a dual diagnosis patient requires. The medical team consists of doctors, psychiatrists, nurses, and counselors who will deign a personalized dual diagnosis treatment program to maximize the patient's chances for long-term recovery. Inpatient detox, appropriate medication, and medically supervised care are the first steps followed by private, group, and family therapy, and education. Patients learn about what problems can trigger an emotional episode and how mental health and substance abuse interact with each other. Dual diagnosis treatment also includes an aftercare plan. Patients need support to adjust to normal life circumstances when they leave the safety of the treatment center, and WhiteSands helps each patient prepare for the transition with emotional tools to reduce the risk of relapse.
Dual Diagnosis Rehab Centers
The Substance Abuse and Mental Health Services Administration (SAMHSA) has stated that research shows over 8.9 million Americans are afflicted with dual diagnosis or co-occurring disorders (COD). Approximately seven-percent of this huge number receive treatment for both illnesses, and more than half of those afflicted with dual diagnosis receive no treatment at all. Dual diagnosis rehab centers must provide integrated services to address both addiction and mental health issues. Many of the top-notch facilities, such as WhiteSands in Tampa and Fort Myers FL, also provide holistic therapy options such as yoga, meditation, and biofeedback. Good nutrition and exercise is also part of every program offered by dual diagnosis rehab centers. Mental health issues affecting dual diagnosis patients can include post-traumatic stress disorder (PTSD), anxiety, depression, anger issues, obsessive-compulsive disorders (OCD), and bipolar disorder. WhiteSands treatment centers are staffed with board-certified doctors, nurses, psychiatrists, and addiction counselors. They share the goal of their patients and work with each to help him or her attain long-term recovery.
If your life, or that of a loved one, is going down hill every day because of mental illness and drug and/or alcohol abuse, there is help. WhiteSands dual diagnosis treatment centers will design a personal plan that incorporates the right care for your particular diagnosis and circumstances. Call (877) 855-3470 and speak to an addiction specialist to find out how they can help you get on the road to recovery.
Sources:
https://medlineplus.gov/dualdiagnosis.html
https://www.ncbi.nlm.nih.gov/pmc/articles/PMC2880934/
http://draonline.org/dual_diagnosis.html
https://patient.info/doctor/dual-diagnosis-drug-abuse-with-other-psychiatric-conditions
If you or a loved one needs help with abuse and/or treatment, please call the WhiteSands Treatment at (877) 855-3470. Our addiction specialists can assess your recovery needs and help you get the addiction treatment that provides the best chance for your long-term recovery.