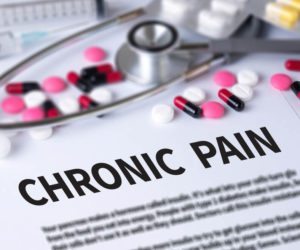 Managing Addiction and Chronic Pain – Alternatives and Addiction Treatment
Chronic pain can have an overwhelming effect on a person's life. It can make even the simplest task difficult. However, managing chronic pain with the most commonly prescribed medication, opioid pain relievers, can lead to an opioid addiction. In the span of 16 years starting from 2000, over 600,000 Americans lost their lives due to opioid overdose. Managing addiction and chronic pain is important to be able to lead a full life.
Commonly Abused Medications for Chronic Pain
Some of the most commonly abused opioid pain medication in chronic pain cases are as follows:
OxyContin – Also known as oxycodone, OxyContin is one of the most widely abused pain medications.
Vicodin – This is a combination drug that has a wide strength range, and comes in a liquid form too.
Percocet – A combination drug that combines acetaminophen and oxycodone.
Opana – A derivative of oxycodone.
How to Avoid Addiction and Chronic pain
If a person uses prescription opioids for chronic pain, eventually they form an addiction because of how the drug alters the brain over time. In time, the person can become reliant on the medication and without it, experience even higher levels of pain because of the lowered effectiveness due to tolerance. Once use stops, the individual will also likely experience a rebound of the pain that can make the pain even worse. In short, opioid pain relievers are not a long-term solution to chronic pain management.
In order to avoid the cycle of addiction and chronic pain, alternative pain management options can be considered. While one method might not be as effective as the next, the alternatives must be switched to in order to stop addiction and chronic pain.
Alternatives to opioid pain medication include the following:
Acupuncture – Thin needles are placed just under the skin at key locations, which has a pain reduction affect. It is a form of treatment that has been used for centuries.
Psychotherapy – Some pain can't be explained by a doctor, and in such cases, the pain may be psychological. Psychotherapy can help to relief this pain.
Massage – Relaxation therapy including the use of massage can help to distract the person from their pain and help to ease muscle tension.
Electrical stimulation – By stimulating the nervous system with electric currents, imbalances can be corrected.
Biofeedback – With this alternative treatment, the brain is rewired and the way the person responds to pain is improved.
It is also important that if you use opioids that you do not exceed the doctors recommendations. Be open with your doctor about how effective the medication is. Do not go to different doctors to get another prescription filled if your opioid pain reliever prescription has been completed.
Opiate Addiction Treatment
If an addiction has already formed, then opiate addiction treatment is your best option moving forward. It can help you to deal with the initial withdrawal symptoms, which are best described as severe flu-like symptoms.
Therapy is also required to ensure that the addictive behavior doesn't continue once the treatment plan is done. This includes a thorough look at relapse prevention strategies. In rehab, it is common to treat a patient with chronic pain and an addiction. In these cases, the alternative pain management options will be explored until something that works is found. By the end of the addiction treatment, the person will have new strategies for their life and the management of chronic pain.
If you or a loved one needs help with abuse and/or treatment, please call the WhiteSands Treatment at (877) 855-3470. Our addiction specialists can assess your recovery needs and help you get the addiction treatment that provides the best chance for your long-term recovery.