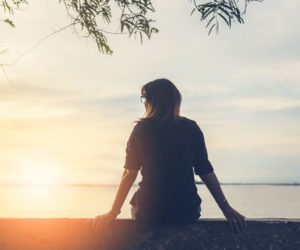 Tampa Treatment for Cocaine Addiction – Reclaiming Your Life
Over the course of five years starting from 2009, cocaine use has remained at the same high level with no signs of lowering. According to a National Institute on Drug Abuse, there were roughly 1.5 million cocaine users that had abused the drug within the last month. The age group with the highest rate of abuse was adults between the ages of 18 and 25. Tampa treatment for cocaine addiction is one of the best ways to properly deal with dependence to cocaine.
In this article, we will look at the signs of abuse as well as the treatment options available at a Tampa cocaine rehab.
Signs of Cocaine Abuse
The signs of cocaine abuse can vary from person to person. Most cases of cocaine abuse in Tampa treatment for cocaine addiction programs have the following symptoms:
A loss of inhibitions.
Increased agitation levels.
Hyperactivity.
Moments of sudden enthusiasm.
Muscle spasms.
Nosebleeds and other cold-like symptoms.
Sudden increased concentrations levels.
If these signs of cocaine use are present, then it is time to call on the aid of a Tampa cocaine rehab such as WhiteSands.
Medical Detox for Cocaine
When an addict accepts that they need help and enter into Tampa treatment for cocaine addiction programs, the first element of their treatment is detox. Tampa treatment for cocaine addiction includes a medical detox, which allows the addiction specialists to compliment the detox with proven medications that are able to make the symptoms of cocaine withdrawal more manageable. Most of the medications focus on the mental aspects such as depression since these symptoms can be severe and even lead to suicidal thoughts.
However, detox is just the start of recovery. Since substance abuse usually comes from a problematic area of the person's life, such as poor coping skills, behavioral therapies are essential. Behavioral therapies include the use of motivational interviewing, motivational incentives and cognitive-behavioral therapy. These help to address psychosocial and psychological areas that may have promoted the abuse of cocaine.
In Tampa cocaine addiction treatment, each person is treated as an individual case. An addiction specialist will assess the best ways to treat the individual, including which of the behavioral therapies and possible alternative treatments will be required for their recovery. The Tampa cocaine addiction treatment plan can be adjusted at any time if the treatment is not achieving results.
A pharmacological approach to treatment, when combined with behavioral therapy, has great success in treating various addictions. It is especially effective when previous rehab programs have failed. A person who is struggling with cravings and depression can be given medication which is then reduced over time, allowing the person to slowly wean off the substance as opposed to going cold turkey. One of the medications used is methylphenidate treatment. It has similar effects on a person's brain and nervous system as cocaine. Given in controlled amounts, it can reduce cravings and symptoms while allowing the person to slowly return to normal bodily and brain function.
Aftercare Services
Aftercare services can be as important as rehab since the risk of relapse is high right out of rehab. These services include sober living environments as well as 12-step support groups among others. Both offer the recovering individual a way to transition back to their normal life while still attending to their recovery needs. Support groups can be beneficial years after stopping, especially when the signs of a relapse begin.
Sources:
https://www.drugabuse.gov/publications/research-reports/cocaine/what-scope-cocaine-use-in-united-states
https://www.drugabuse.gov/drugs-abuse/cocaine
If you or a loved one needs help with abuse and/or treatment, please call the WhiteSands Treatment at (877) 855-3470. Our addiction specialists can assess your recovery needs and help you get the addiction treatment that provides the best chance for your long-term recovery.